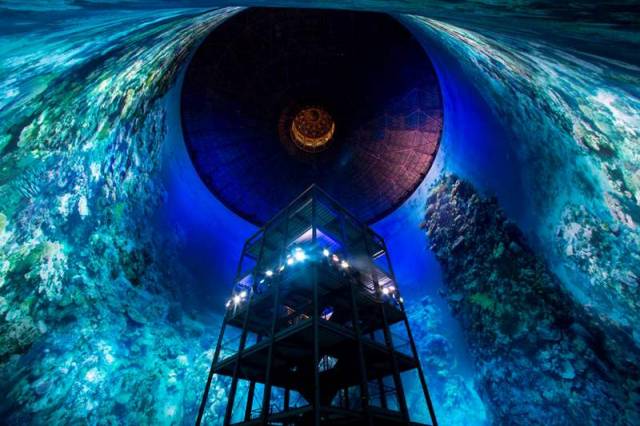 Majestic panorama of the great barrier reef, surrounds visitors, within the Panometer in Leipzig, Germany.
Berlin-based artist Yadegar Asisi created the "Great barrier reef," a visual panorama displayed inside a former gasometer, in Leipzig.
Images credit Tom Schulze © Asisi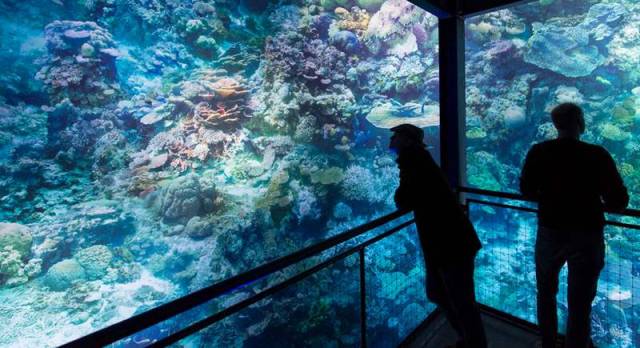 A gigantic circular display, surrounding visitors in a imagery visit of the underwater world of Australia's coral reef.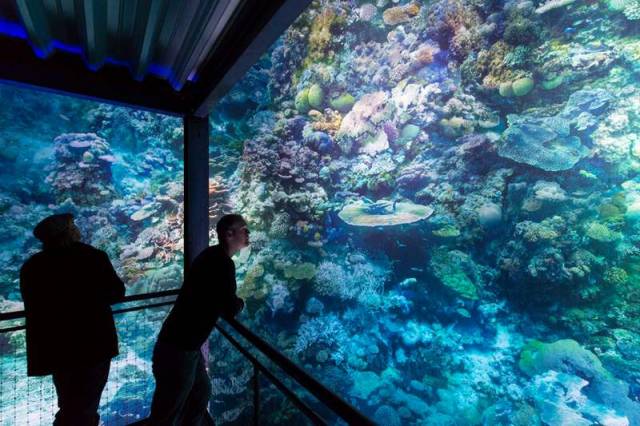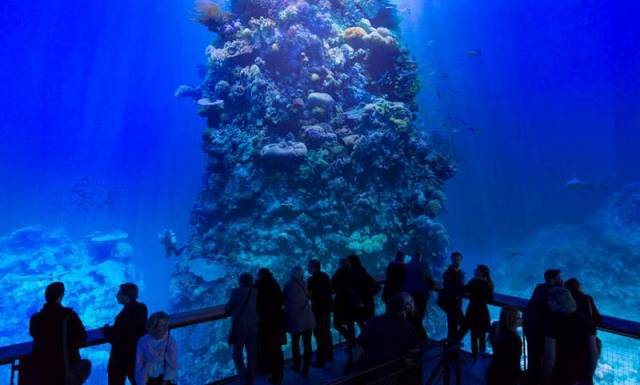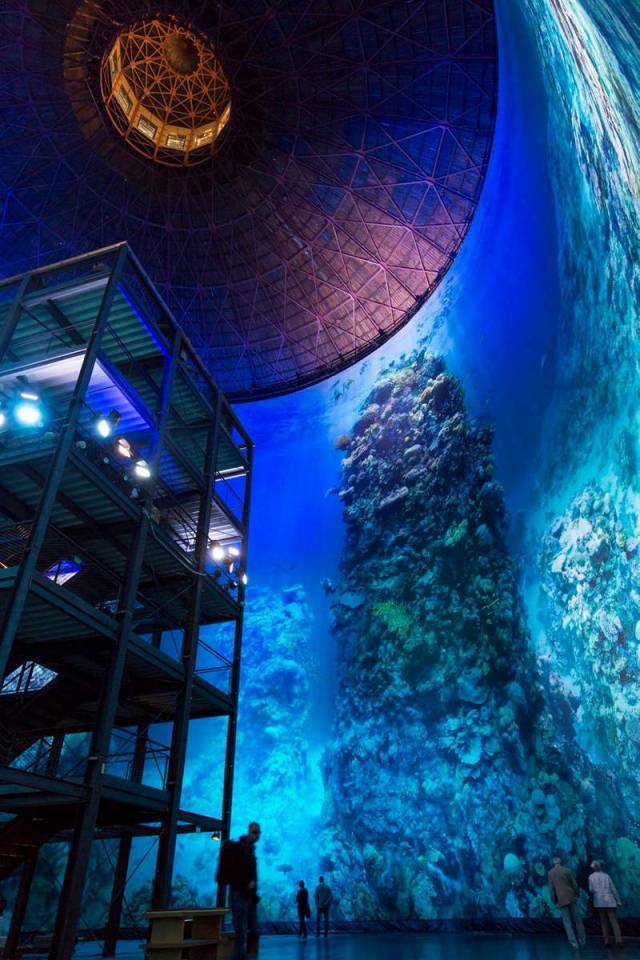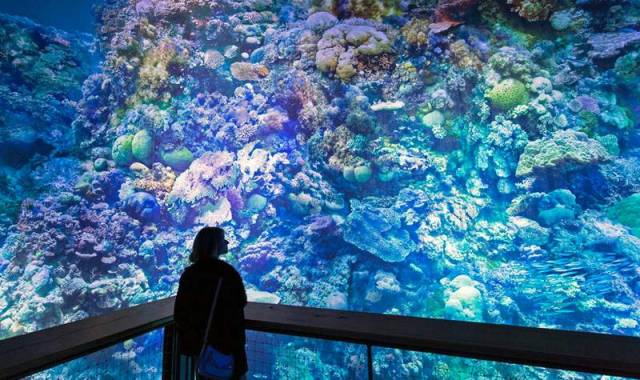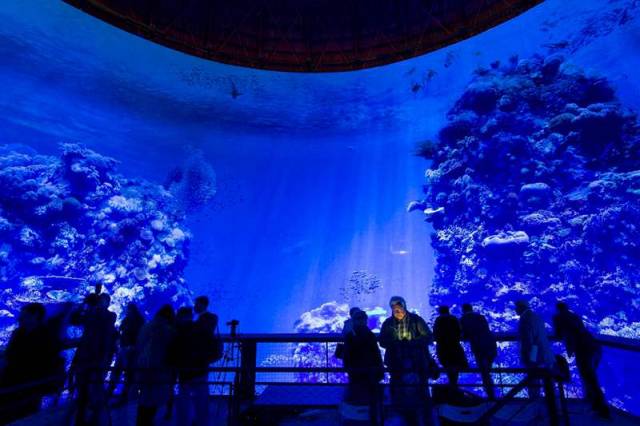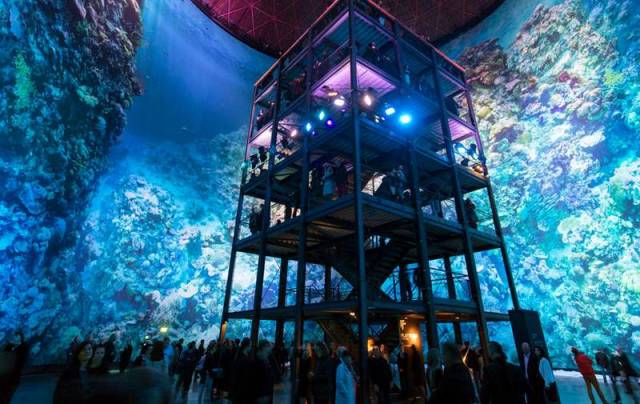 via designboom