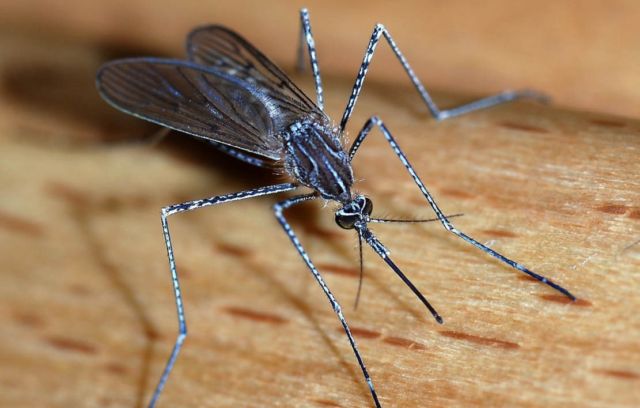 Scientists have discovered a malaria transmission-blocking microbe, making an important stride in the fight against the disease.
Malaria kills around 400,000 people each year and imposes a huge burden on Africa. The World Health Organisation (WHO) recently stressed the need to continue the efforts against malaria, despite the necessary focus on COVID-19, and said deaths from malaria could rise significantly across sub-Saharan Africa this year if work to prevent the disease is disrupted by the coronavirus outbreak.
This study – led by researchers at the International Centre of Insect Physiology and Ecology (icipe) in Kenya and the University of Glasgow, and published today in Nature Communications – presents what scientists hope could one day be a natural method of malaria control, through the discovery of a new microbe in wild populations of Anopheles mosquitoes in Kenya, which they call Microsporidia MB.
Until now, there have been very few known examples of microbes that affect malaria transmission mosquitoes.
By studying malaria mosquitoes in their natural environments, mainly at icipe's Thomas Odhiambo Campus in Mbita on the shores of Lake Victoria in Kenya, the researchers found that mosquitos carrying Microsporidia MB did not harbour malaria parasites in nature, or in experimental infections in the lab.
Image: A female mosquito of the Culicidae family (Culiseta longiareolata). Size: about 10mm length.  Credit wikimedia
source University of Glasgow