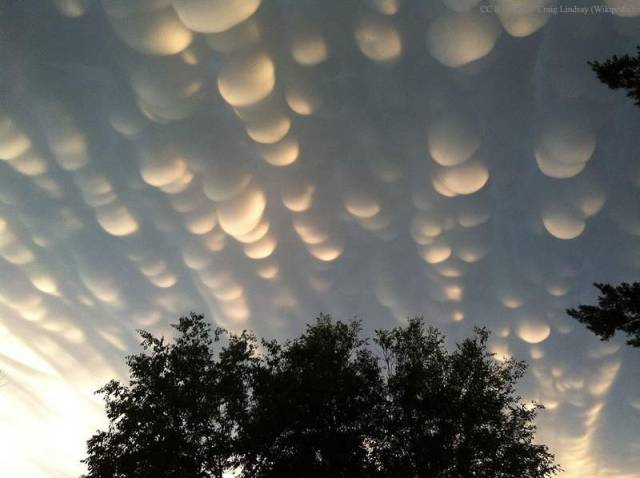 Rare Mammatus clouds, derived from the Latin mamma (meaning "udder" or "breast"), can appear especially dramatic if sunlit from the side. Photographed by Craig Lindsay over Regina, Saskatchewan, Canada during the summer of 2012.
Images credit wikimedia
Normally, cloud bottoms are flat. The flatness is caused by moist warm air that rises and cools and so condenses into water droplets at a specific temperature, which usually corresponds to a very specific height.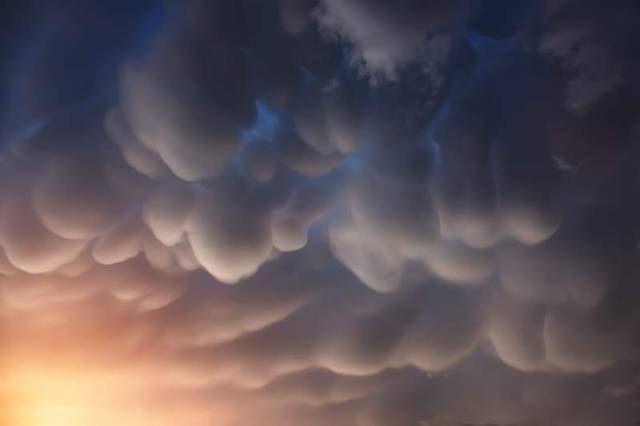 Mammatus clouds in the Nepal Himalayas
As water droplets grow, an opaque cloud forms. Under some conditions, however, cloud pockets can develop that contain large droplets of water or ice that fall into clear air as they evaporate. Such pockets may occur in turbulent air near a thunderstorm.
Mammatus, also known as mammatocumulus (meaning "mammary cloud"), is a meteorological term applied to a cellular pattern of pouches hanging underneath the base of a cloud. According to WMO International Cloud Atlas mamma is a cloud supplementary feature.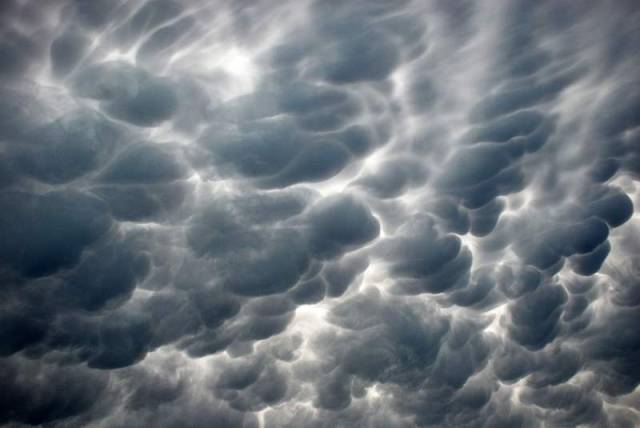 Mammatus clouds over San Antonio, Texas, 2009