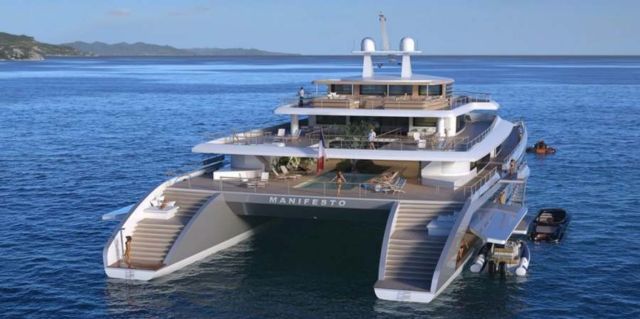 The impressive Manifesto 234ft(71m) catamaran mega yacht, designed by French-based naval architects and designers – VPLP Design.
Images credit VPLP Design
Manifesto by VPLP Design is an efficient and highly stable catamaran capable of crossing oceans but agile and shallow-drafted enough to enter small places.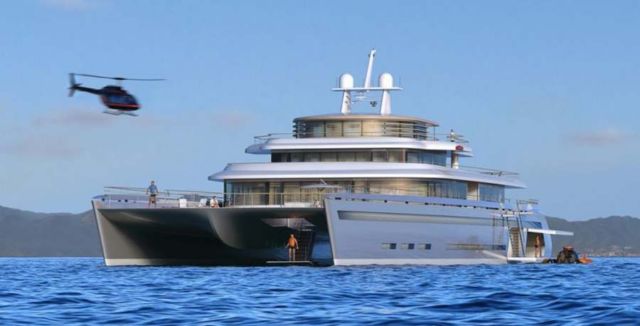 Can accommodate 12 guests and 18 crew members, features an ultra-open layout offering great views, a large swimming pool, spa, cinema, helipad, fully equipped gym and a 3-person submarine.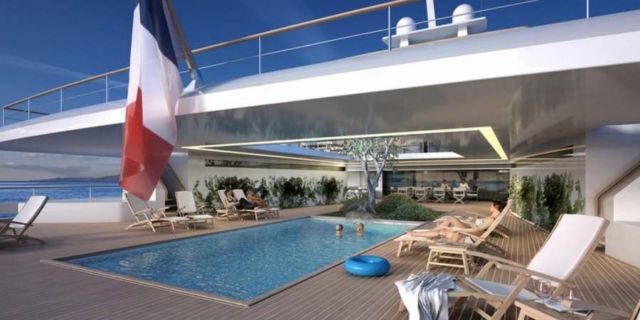 We believe that only a catamaran can off er the right answer to this expectation – giving us luxury of space, stability and low running costs.

Luxury of space. Each particular area is designed to suite a special moment of the day. Offering privacy and conviviality for everyone on board.

A full collection of tools to wonder above and below the sea: large tenders, submarine, sailing boats… Catamarans give you so many more options.

A full deck reserved for technical areas for easy external access, maintenance and reliability. Making for an efficient work flow and a happy and unobtrusive crew.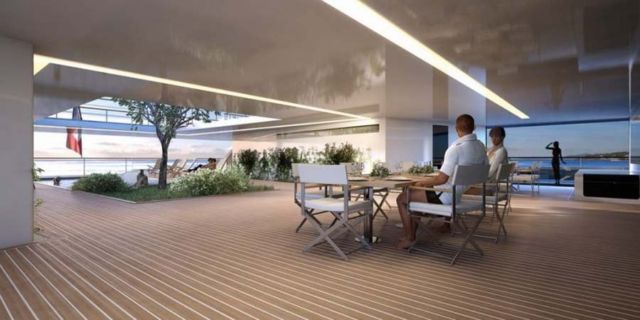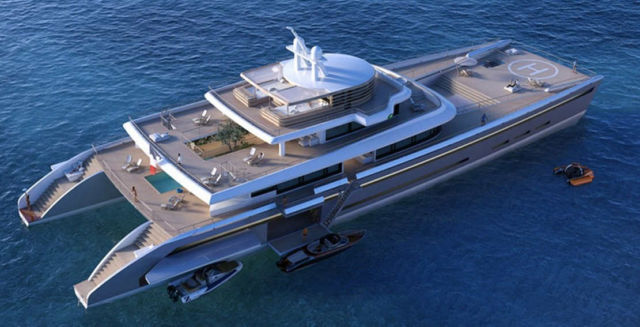 via blessthisstuff
source Manifesto