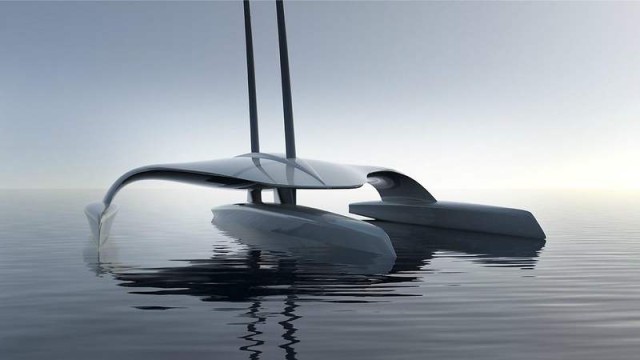 Mayflower Autonomous Research Ship drone will use renewable energy to sail across the Atlantic Ocean.
Images credit Plymouth University
Mayflower Autonomous Research Ship created by Plymouth University, will replicate the sailing of the 'pilgrim fathers,' on the 400th anniversary Mayflower, demonstrating future of shipping powered by renewable energy.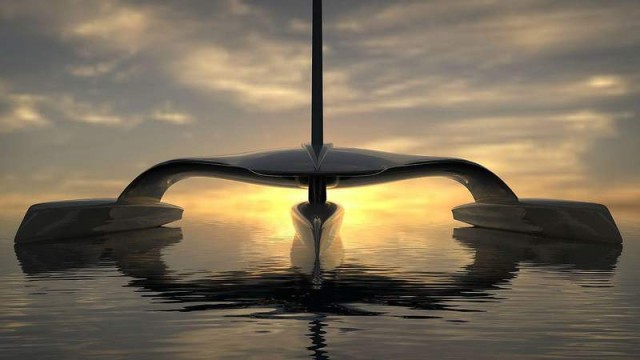 Using the combined expertise of Plymouth University and Plymouth-based partner MSubs, we will build a state-of-the-art ship that will demonstrate the possibilities for the future of shipping and ocean research through the use of automation.

On the 400th anniversary of the Mayflower voyage, and in the pioneering spirit embodied by the Pilgrim Fathers, we will launch a full-sized autonomous ship that will sail across the Atlantic, fuelled by renewable energy – wind, solar and current – and leading-edge technology.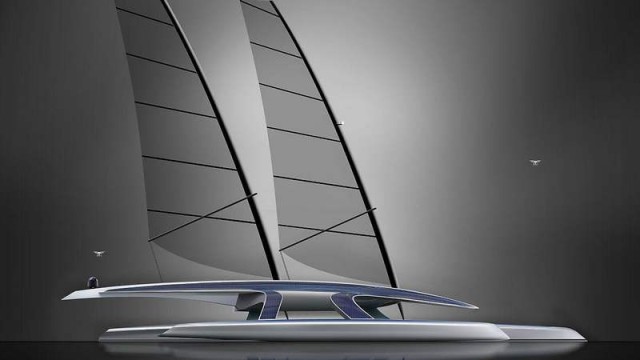 The contemporary vessel, designed by the multi award-winning Shuttleworth Design, will operate as a research platform, conducting numerous scientific experiments during the course of its voyage. And it will be a test bed for new navigation software and alternative forms of power, incorporating huge advancements in solar, wave and sail technology. As the eyes of the world follow its progress, it will provide a live educational resource to students – a chance to watch, and maybe participate in history in the making.
source Plymouth University