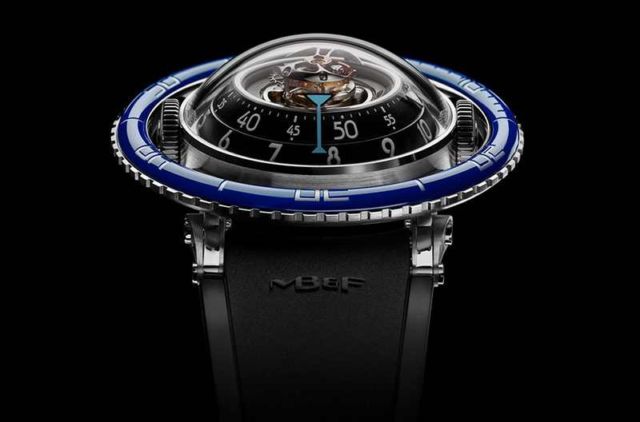 Τhe jellyfish inspired MB&F HM7 Aquapod watch, it's water resistant to only 150 feet.
The see through timepiece, MB&F HM7 Aquapod watch, it's crafted from a block of solid titanium.
After pushing the boundaries of horological exploration by blasting into outer space (HM2, HM3, HM6), launching into the sky (HM4), and powering down the road and around the track (HM5, HMX, HM8), MB&F plunges into the water with Horological Machine No.7, aka HM7 Aquapod.
HM7 Aquapod is counter-balanced by the very mechanical horology within: a central 60-second flying tourbillon tops the concentric vertical movement architecture, with indications radiating out from the centre like ripples in a pond. Like many jellyfish, HM7 glows in the dark: on the hour and minute numerals, around the inside of the movement and along the tentacle-like winding rotor.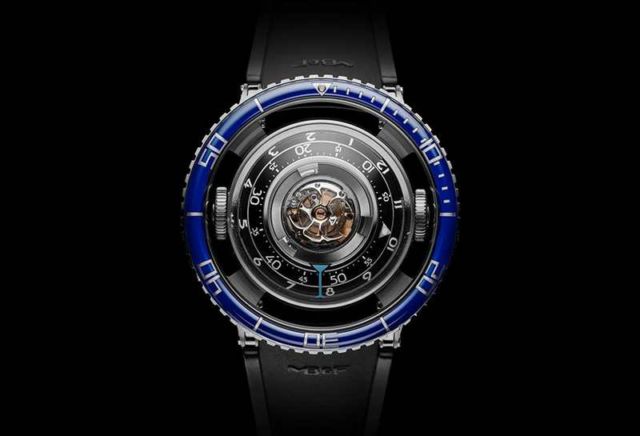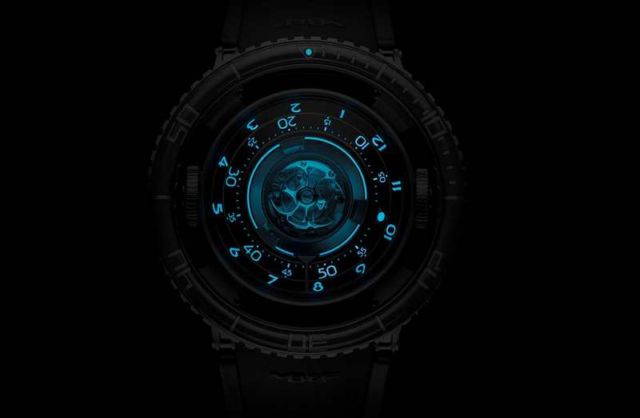 source MB&F HM7 Aquapod watch