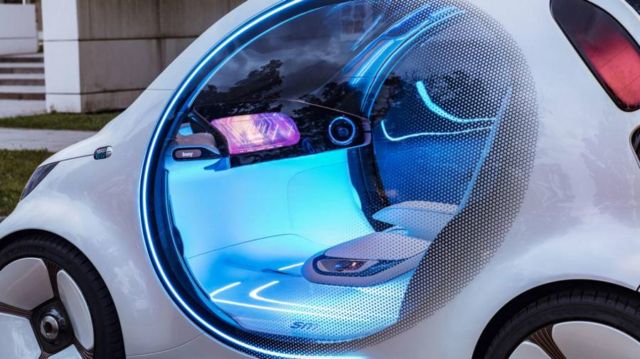 Mercedes-Benz just unveiled the Smart Vision EQ Concept car, a futuristic self-driving car prototype controlled remotely.
The Mercedes-Benz Smart Vision EQ concept has no steering wheel, no pedals, and represents what the German manufacturer thinks on future cars.
The EQ provides a new vision of urban mobility and individualised, highly flexible, totally efficient local public transport. It is a cool two-seater and, like all smart models, scores with a maximum of room in a minimum of space.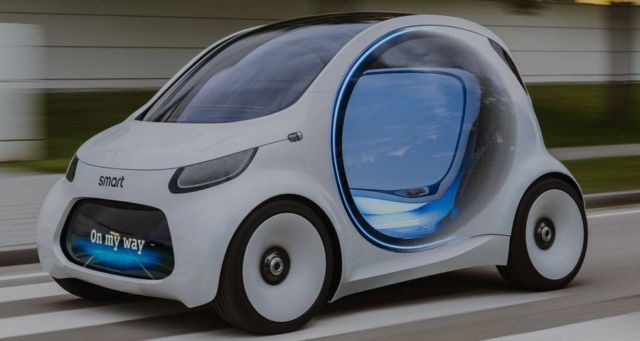 source Mercedes-Benz