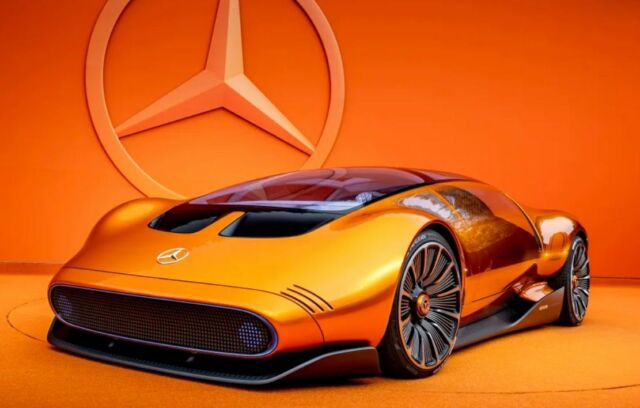 Inspired by the iconic C 111, the impressive Mercedes-Benz Vision One-Eleven showcases a highly dynamic design and all-electric drive technology.
The extraordinary exterior of the futuristic Mercedes-Benz Vision One-Eleven impresses with its dynamic one-bow design and the modern interior contrasts with the flat pixel display.
The super sportscar combines a highly dynamic design language with innovative all-electric powertrain technology.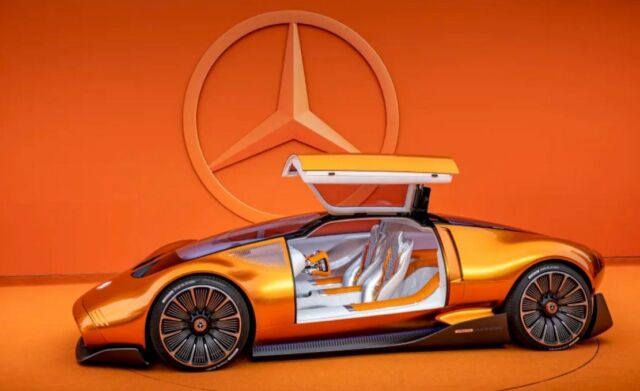 The supercar silhouette is characterized by the skillful execution of the signature Mercedes-Benz One-Bow design that is a marker of its 21st‑century style.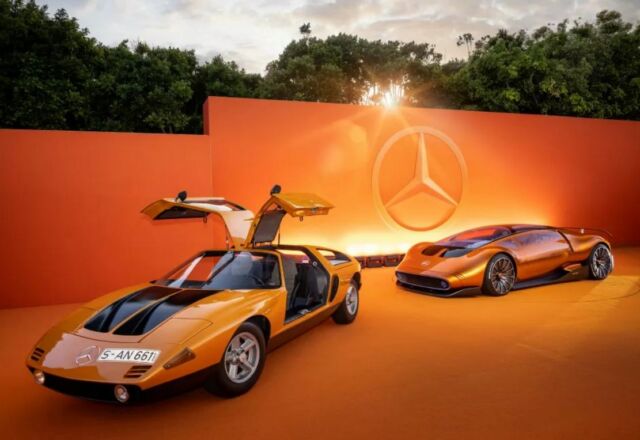 Its technical highlights include the extremely powerful and highly efficient axial-flux motor developed by electric motor specialist YASA. The British company has been a 100-percent subsidiary of Mercedes-Benz AG since July 2021. The battery system has high-performance liquid-cooled cylindrical cells.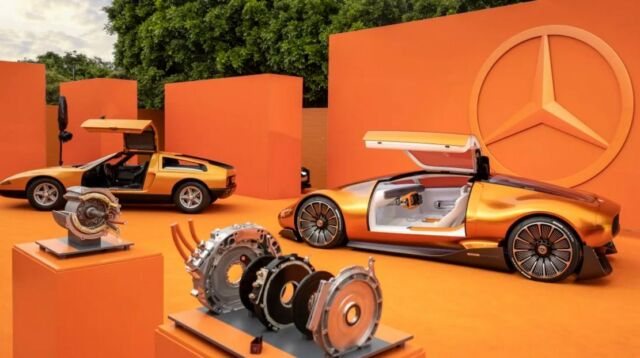 "Our all-electric vision show car is the modern-day interpretation of the C 111, which was avant-garde at the time. The element of surprise comes from its exceptionally clean, purist and, at the same time, extremely muscular proportions. This iconic clarity is also reflected in the interior. The equally sensual but minimalist design language stands for ICONIC LUXURY by Mercedes-Benz."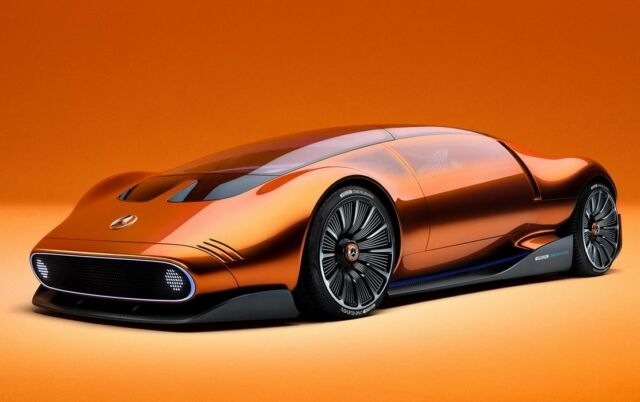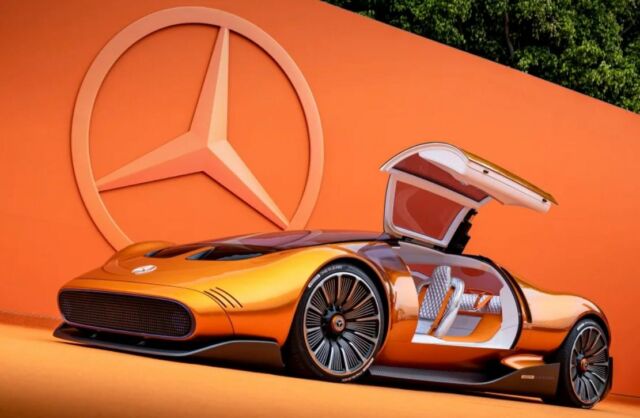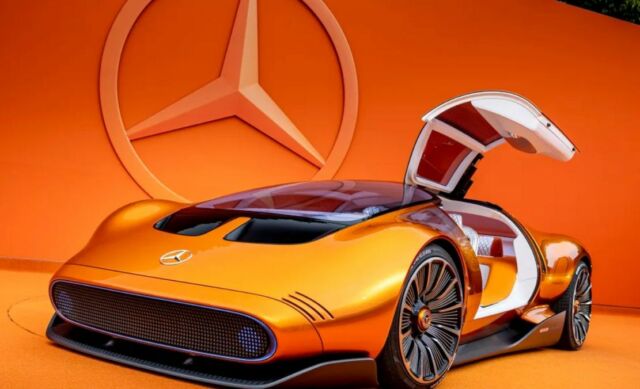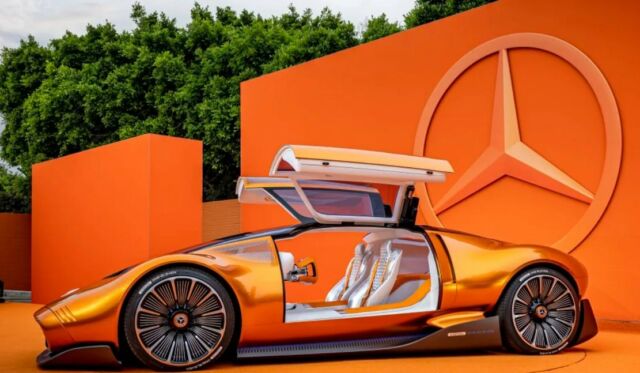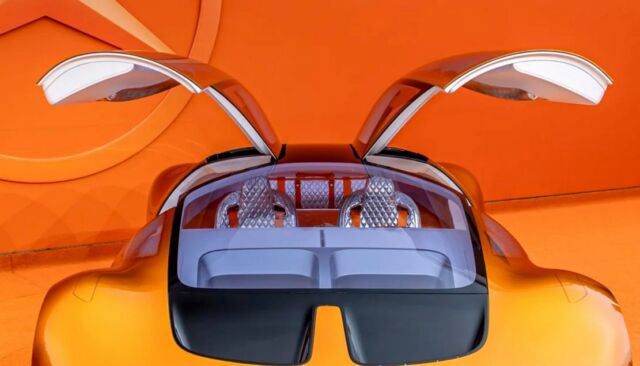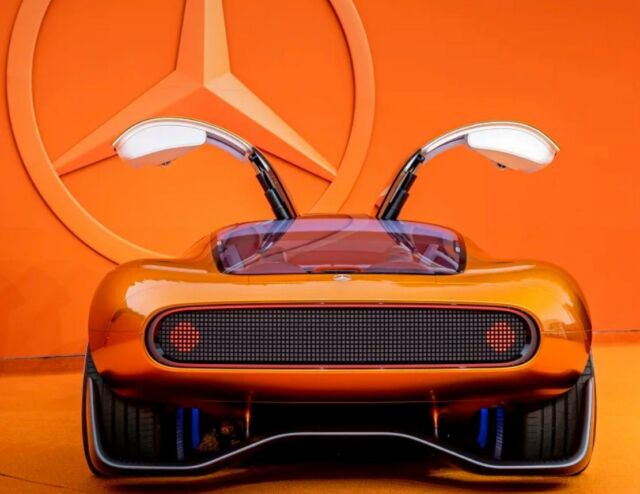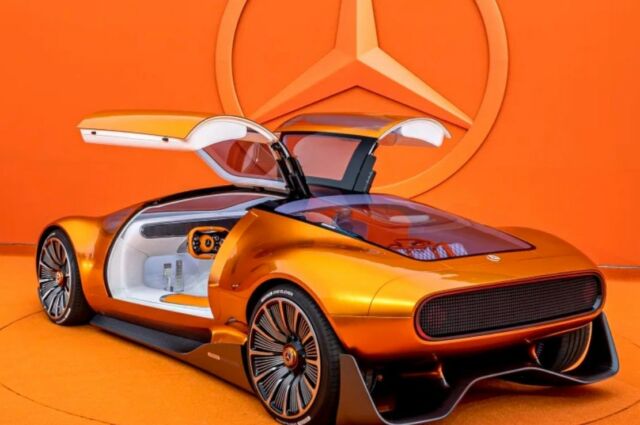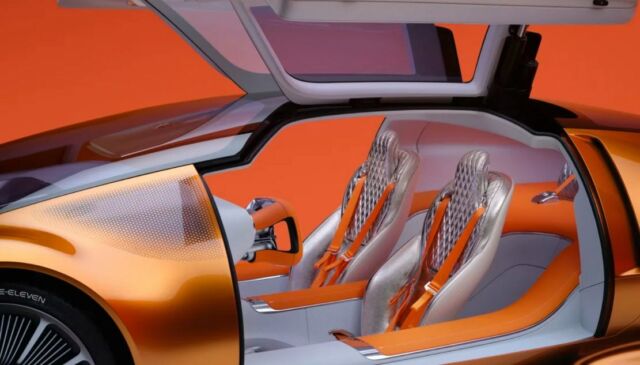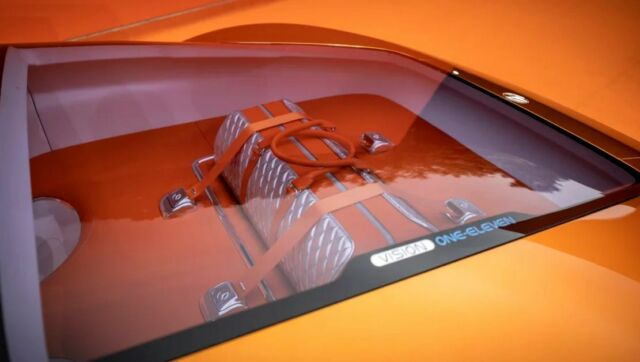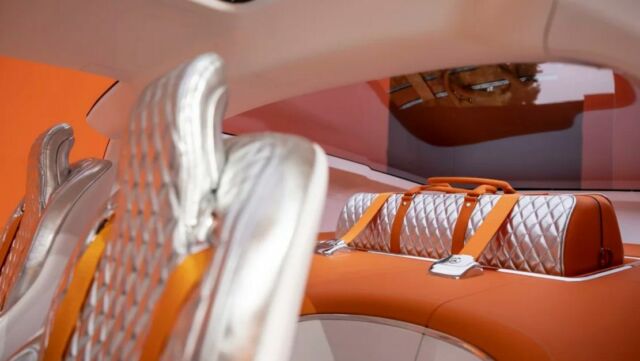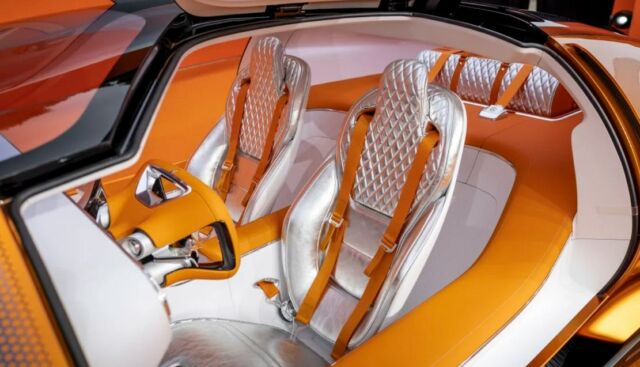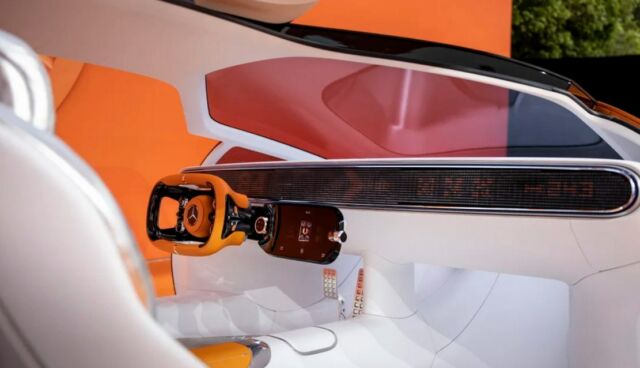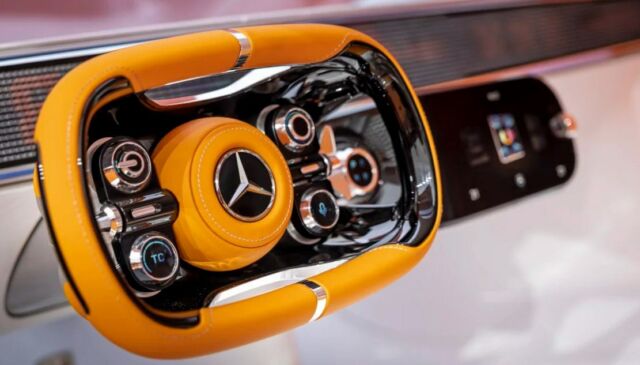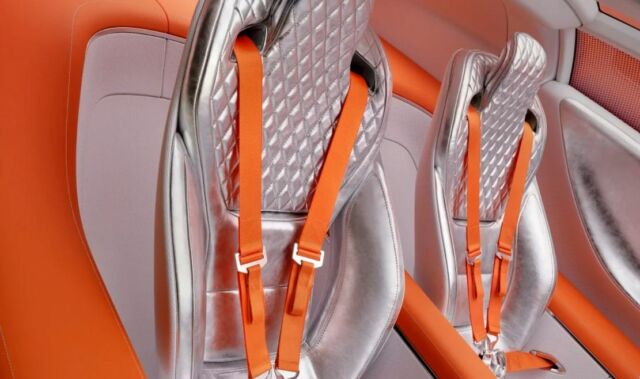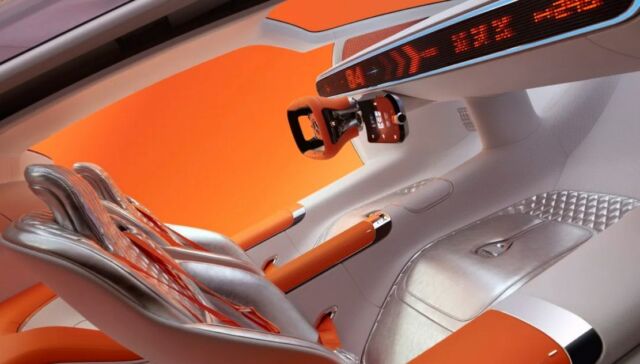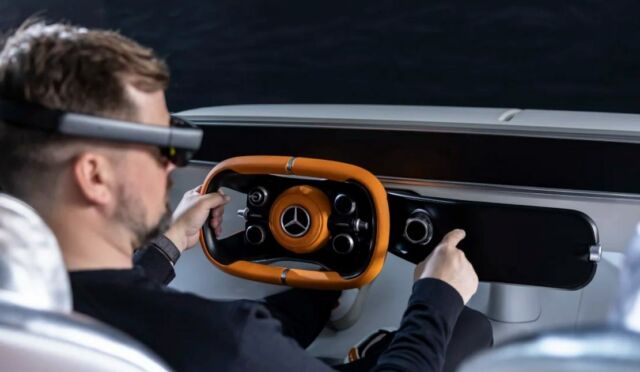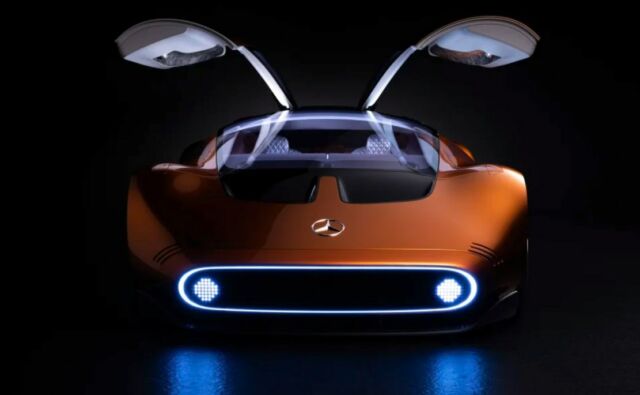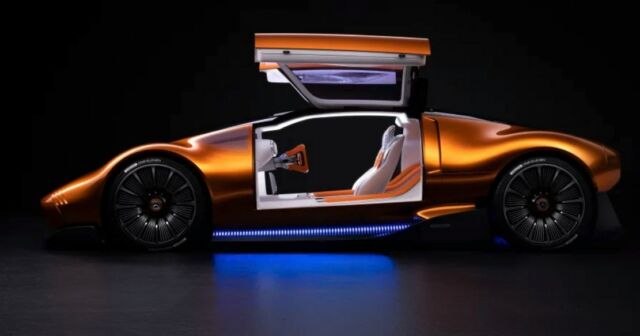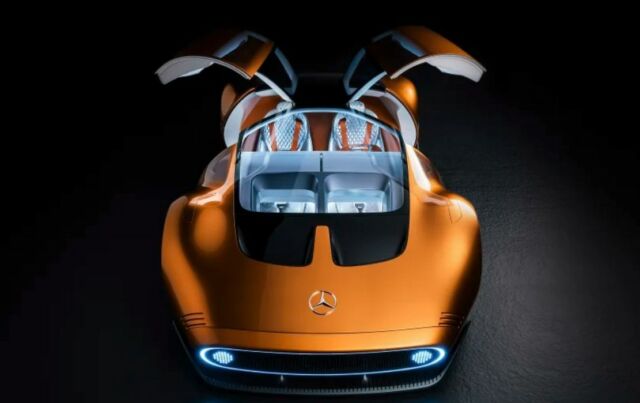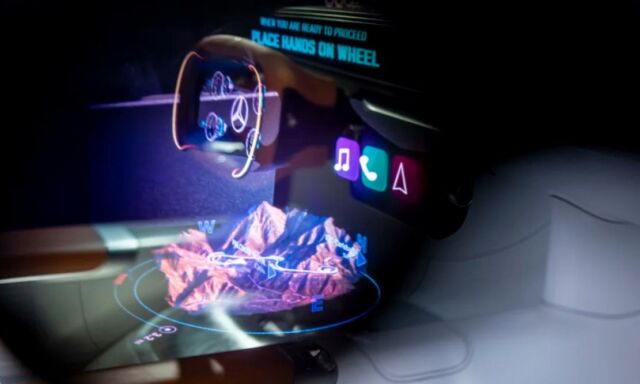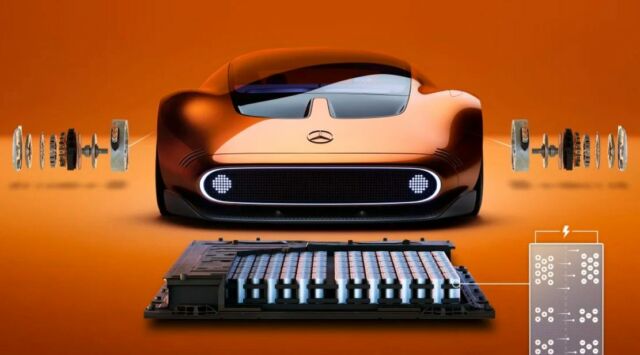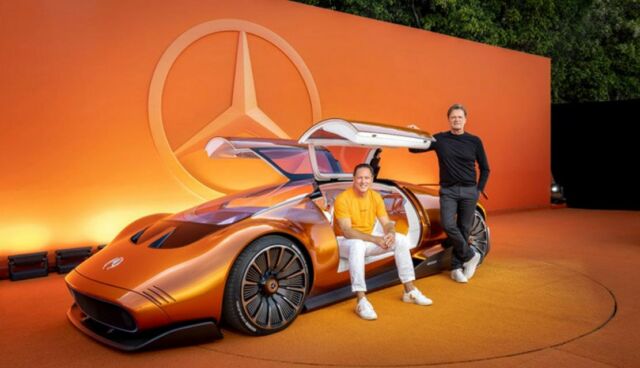 Images credit Mercedes-Benz
source Mercedes-Benz