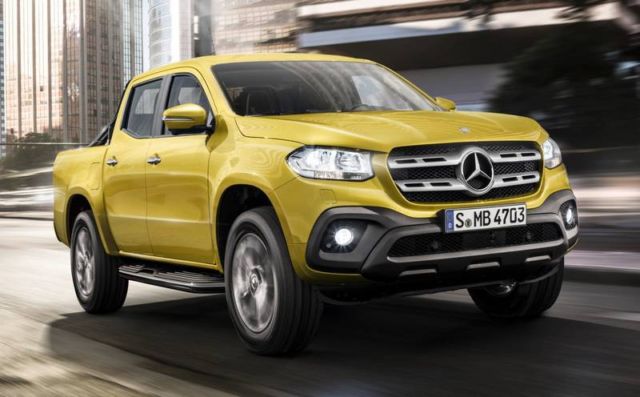 Mercedes-Benz just unveiled X-Class luxury pickup truck.
The X-Class is the first ever pickup truck that Mercedes-Benz has launched and will be a luxury model.
The Concept X-Class powerful adventurer illustrates that the future X-Class will possess all the strengths of a classic pickup – tough, functional, strong, and with off-road capability.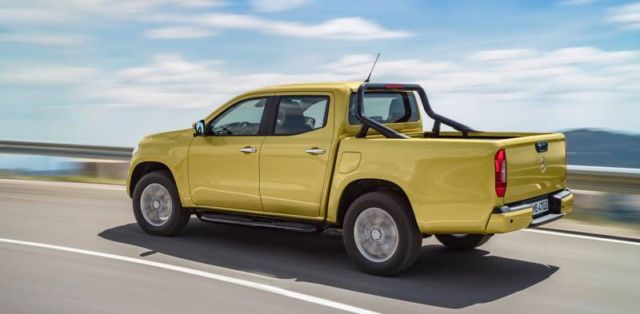 The stylish explorer goes a step further and shows what will distinguish the pickup bearing the Mercedes star. It will be a true Mercedes from the hallmark brand design and comfort to the driving dynamics and safety.
As from its market launch, there are two powerful and efficient four-cylinder engines to deliver spirited performance. The high-torque common-rail diesel drive system with a displacement of 2.3 litres is available with a choice of two power outputs. In the X 220 d with single turbocharger it generates 120 kW/163 PS and in the biturbo X 250 d no less than 140 kW/190 PS.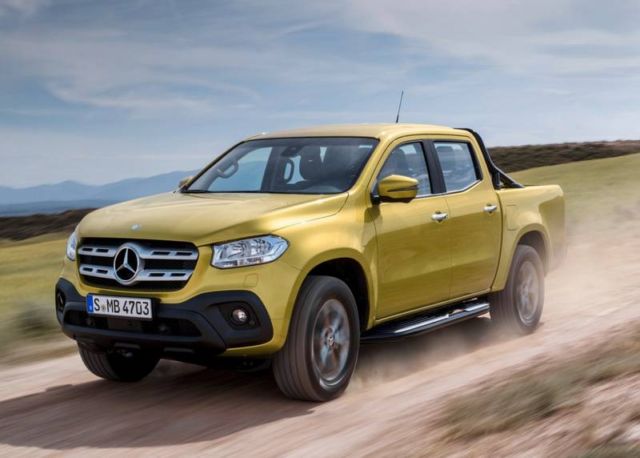 Both diesel models are available as left- or right-hand drive vehicles with purely rear wheel drive or with engageable all-wheel drive. All engines are characterised by quiet, low-vibration running and excellent power delivery coupled with low consumption figures. Power is transferred via a six-speed manual transmission. A seven-speed automatic transmission is available on request for the 140 kW/190 PS models.
Price is yet to be announced but the is expected to range from $40,000 to more than $70,000.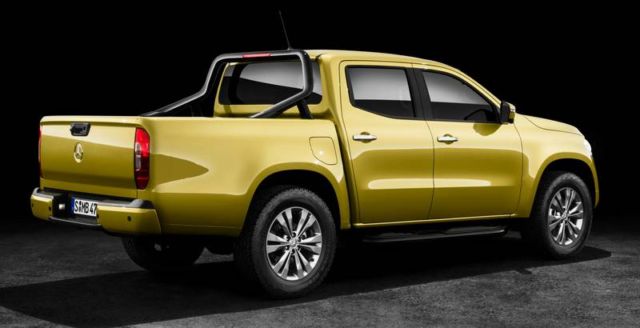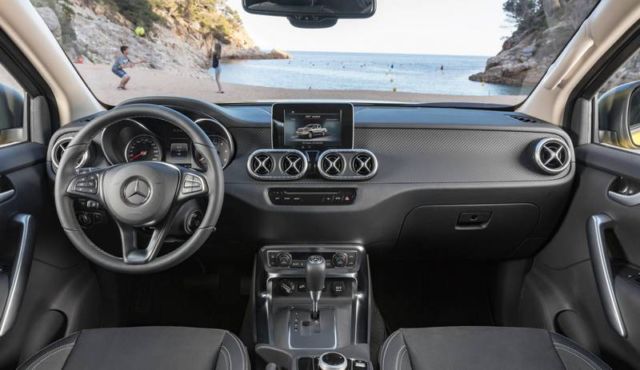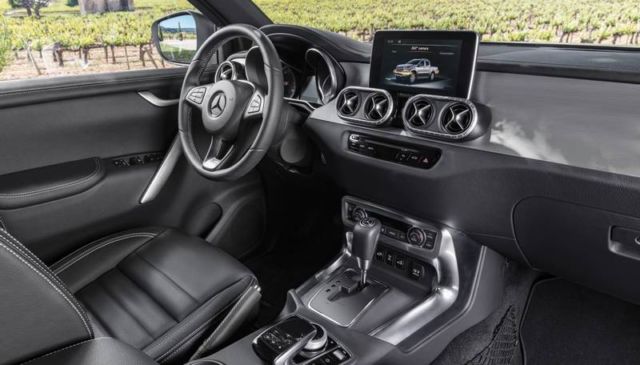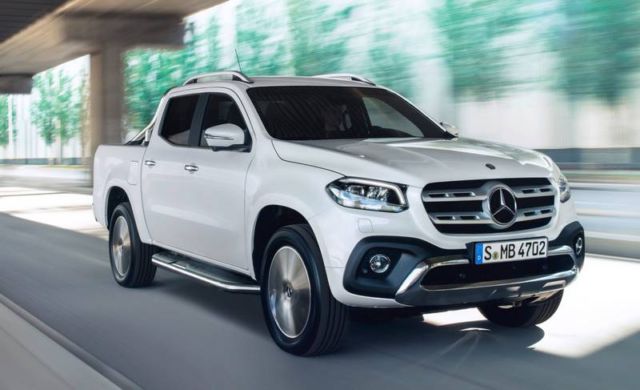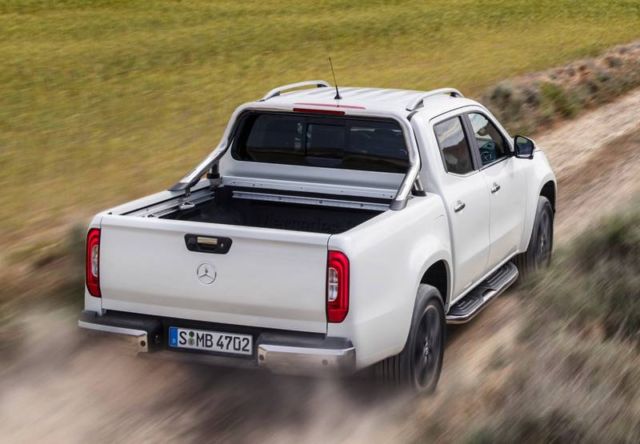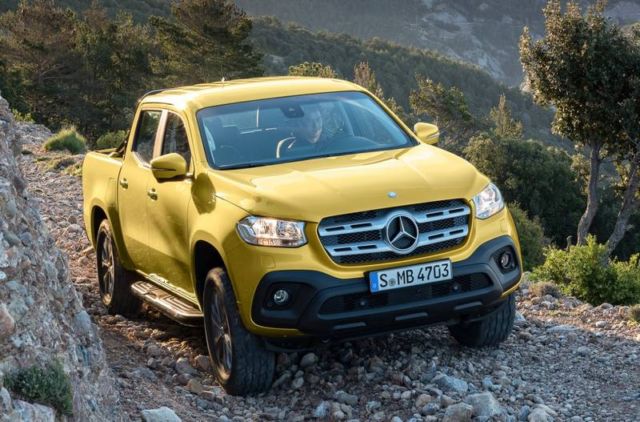 Images credit Mercedes-Benz
source Mercedes-Benz