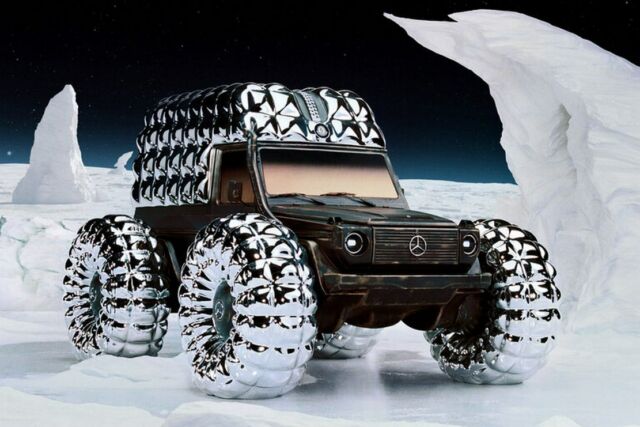 Mercedes-Benz and Moncler Project Mondo G concept, by two pioneers that are reaching new heights on this joint expedition.
Mercedes-Benz and Moncler, by combining their expertise and innovative design approaches, are constantly pushing the boundaries of their respective luxury segments.
Inspired by zero gravity, the reimagined Mercedes G-Class enters a new dimension where earthly rules are distorted, and a new reality is imagined through art and technology.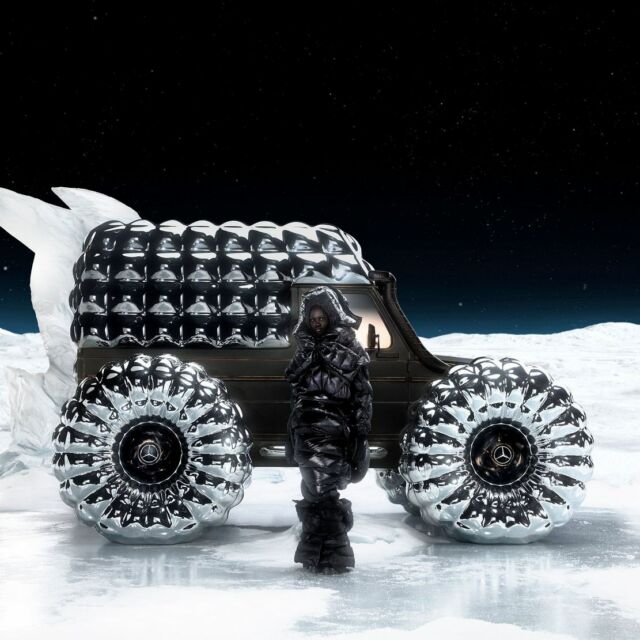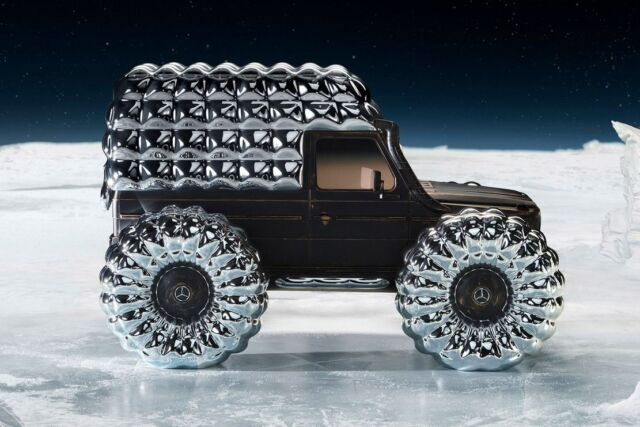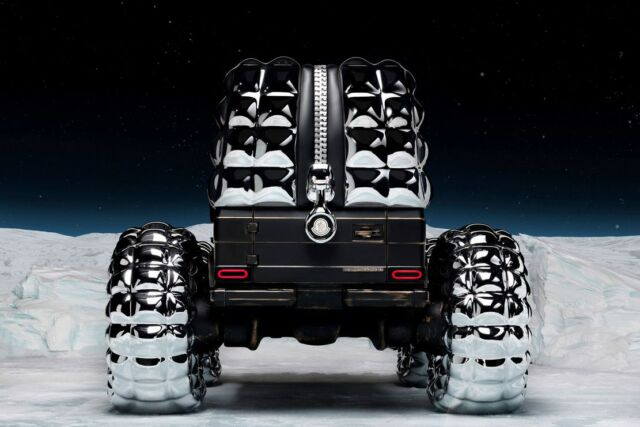 source Mercedes-Benz