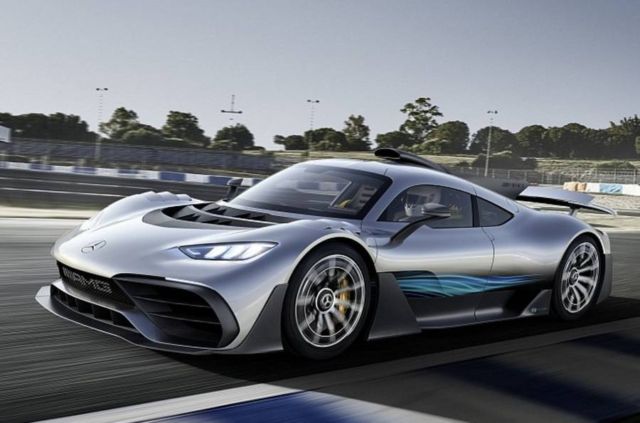 With Project One new hybrid hypercar Mercedes–AMG brings Formula 1 technology to the road.
The Mercedes-AMG Project One it's powered by a Formula One-based 1,000 horsepower drive unit.
The German manufacturer will build 275 cars at $2.72 million per piece.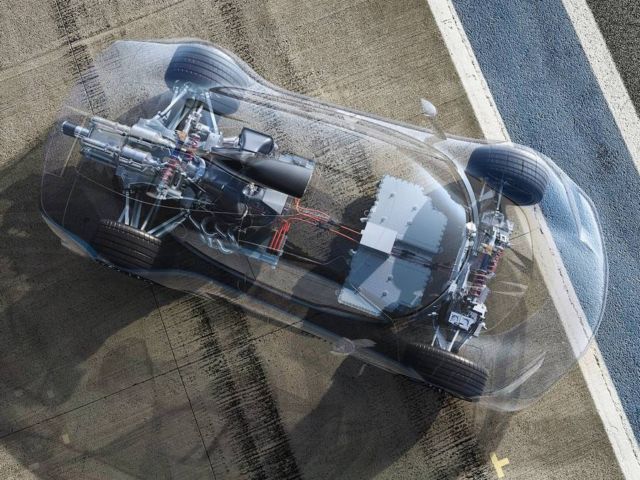 The Mercedes-AMG Project ONE will celebrate its world premiere at the International Motor Show (IAA) in Frankfurt: for the first time, the two-seater supersports show car brings the very latest and efficient, fully-fledged Formula 1 hybrid technology from the race track to the road almost par for par to represent the highlight of AMG's 50th anniversary. This high-performance hybrid produces over 1,000 hp and reaches top speeds beyond 217 mph (350 km/h). The show car combines outstanding racetrack performance and day-to-day suitable Formula 1 hybrid technology with exemplary efficiency. This is a world first.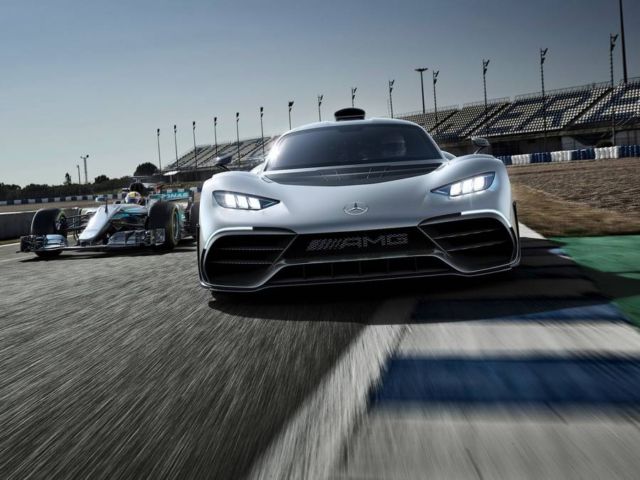 The overall responsibility for the realization of Project ONE lies with Mercedes- AMG. The complex development work was carried out in close cooperation with the Formula 1 experts at Mercedes-AMG High Performance Powertrains in Brixworth and with the Mercedes-AMG Petronas Motorsport Formula 1 team in Brackley. Together with the four-door AMG GT Concept, the Mercedes-AMG Project ONE show car provides another insight into the future performance-hybrid drive strategy of the sports car brand within Mercedes-Benz.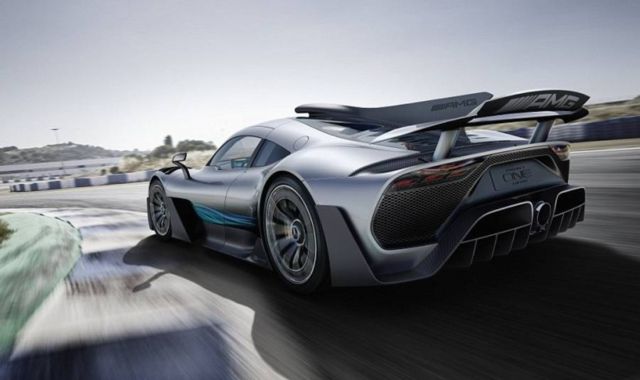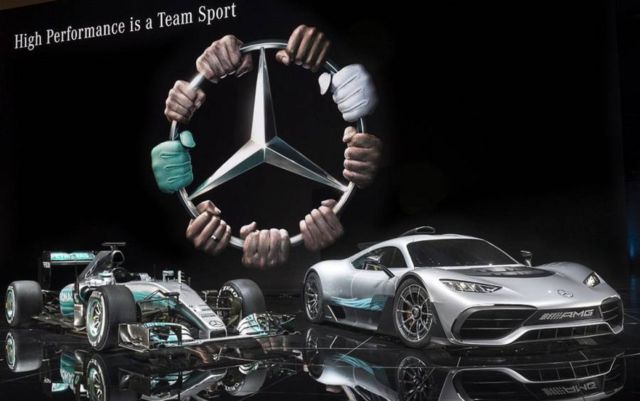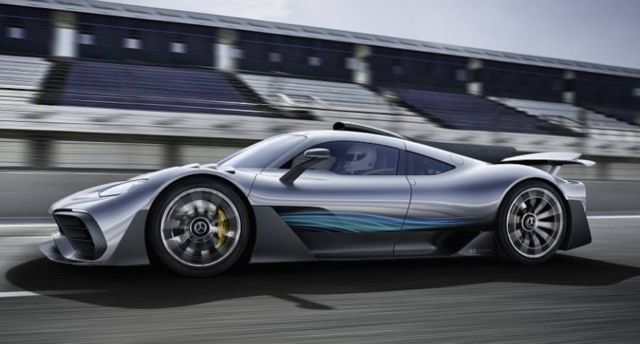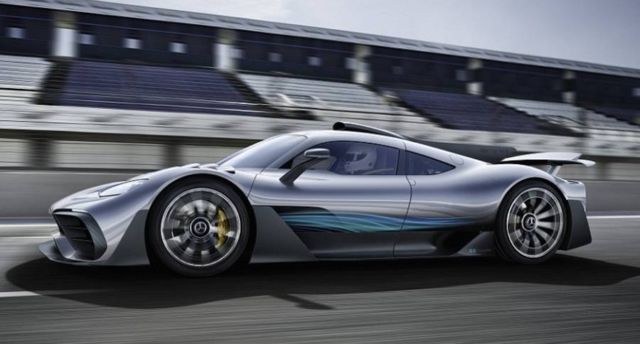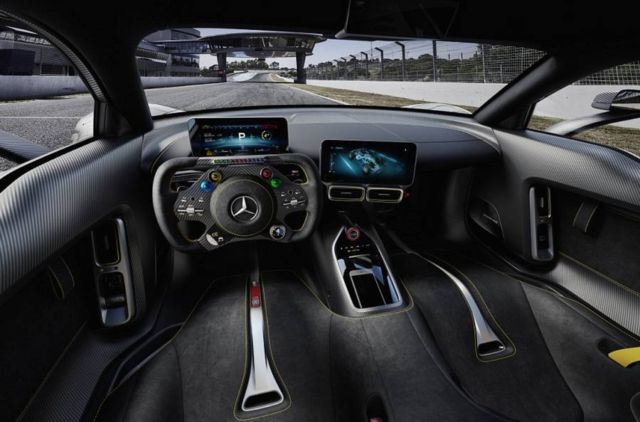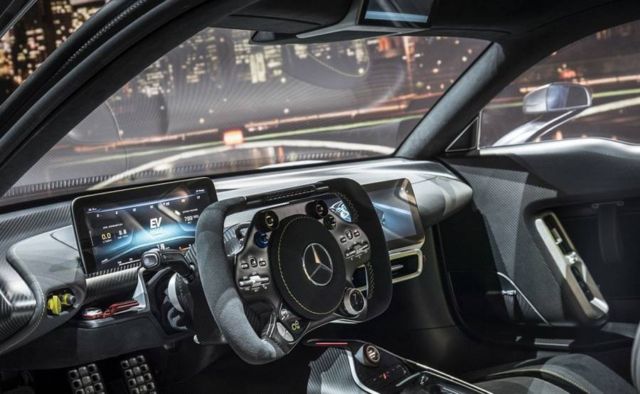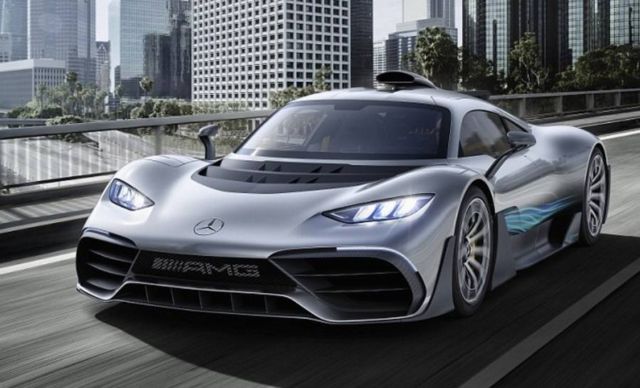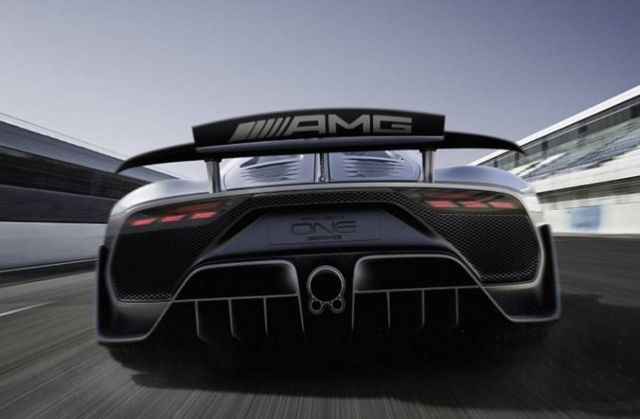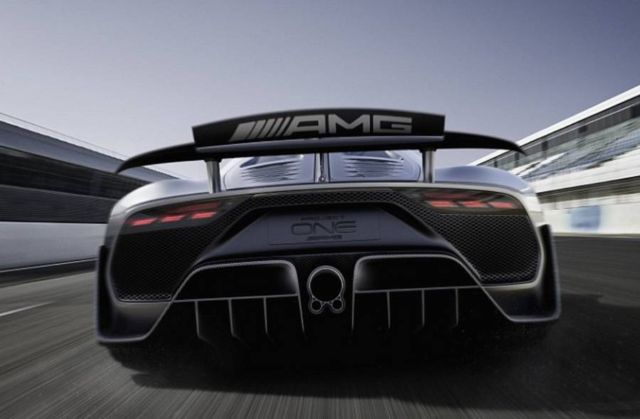 Images credit Mercedes-AMG
source Mercedes-AMG