Mercedes-Benz unveils electric Vision Van, equipped with rooftop drones.
The Mercedes-Benz Vision Van concept, carries delivery drones around town.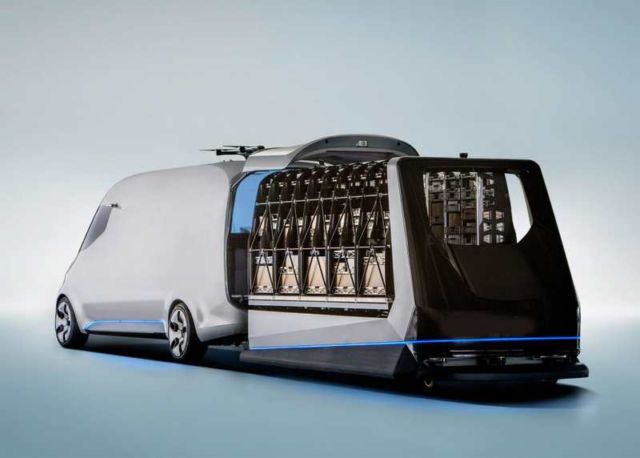 World premiere of the Vision Van research vehicle

https://www.youtube.com/watch?v=ve63xdzc3hg
The Vision Van from Mercedes-Benz Vans is a revolutionary van study for the urban environment. As an integrated system, the vehicle merges a number of innovative technologies for last-mile delivery operations and thus sets the standard of performance requirements and solutions for future generations of vans.