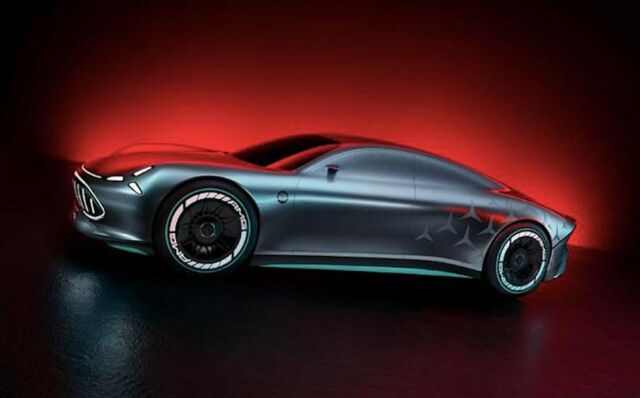 Mercedes-AMG unveils Vision AMG show car, offering glimpse of all-electric future of Mercedes-AMG.
This extraordinary show car from Mercedes-AMG offers a glimpse of the all-electric future of AMG Driving Performance. Beneath the breathtaking exterior design of the four-door coupe is the equally extraordinary dedicated AMG.EA platform, which is currently under development in Affalterbach for all-electric performance models.
Vision AMG makes an emotional statement from every perspective: Spectacular proportions defined by a long wheelbase and emphasized by short overhangs, powerful shoulders, large wheels, a distinctive rear spoiler and star-shaped headlamp signature.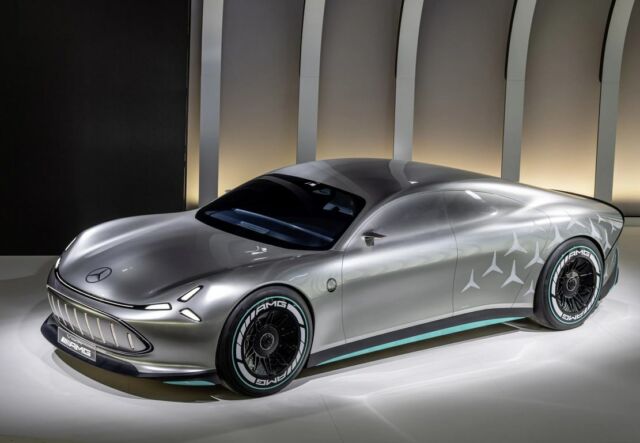 Philipp Schiemer, CEO of Mercedes-AMG GmbH, explains:
"AMG is reinventing itself. As was once the case with our founding fathers, there has been an amazing feeling of new beginnings here in Affalterbach for quite some time now. The course has been well and truly set for an electrified future, and we've set the bar high. That's because our customers expect something very special from all-electric cars. We have already well and truly proven our expertise in this regard with the SLS AMG Electric Drive, our own E PERFORMANCE hybrid technology and the first Mercedes-EQ derivatives. With this study, we are now offering a first glimpse of how we are transferring the AMG DNA into the all-electric future, starting in 2025. Gorden and his team are pointing the way from a visual perspective with this extraordinary design. At AMG, we have always stood for that extra shot of emotion, driving fun, handling, ingenious aerodynamic features and other innovative solutions. And that's what we continue to stand for with our first BEV developed entirely in Affalterbach. We're developing everything from scratch, from the dedicated AMG.EA platform to the revolutionary drivetrain technology with which we will take performance electric mobility to a whole new level."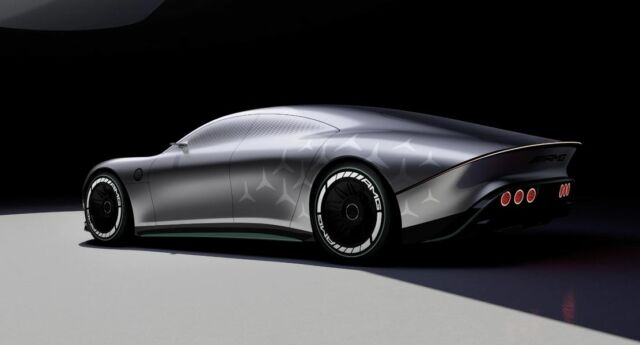 "The Vision AMG shows in spectacular style what electrification could look like at Mercedes-AMG, while staying true to the brand aesthetic. The study's extreme proportions create fascination and passion for performance – that's what AMG is all about. The Vision AMG is an impressive embodiment of the brand's dual polarity – the interplay of beauty and the extraordinary. At the same time, elements from the future, such as the light signatures with the illuminated high-tech grille, underscore the progressive evolution of our design language of Sensual Purity," says Gorden Wagener, Chief Design Officer of Mercedes-Benz Group AG. "With its contrasting modern surfacing and radical proportions, this car showcases the next design step, building on the VISION EQXX and moving further towards performance luxury. The seamless flow of beautifully formed surfaces and the monolithic sculpture complete the powerful aesthetic of the Vision AMG. The result is an electric supercar, a style icon that stimulates desire – and that's exactly what sets a luxury sports car apart."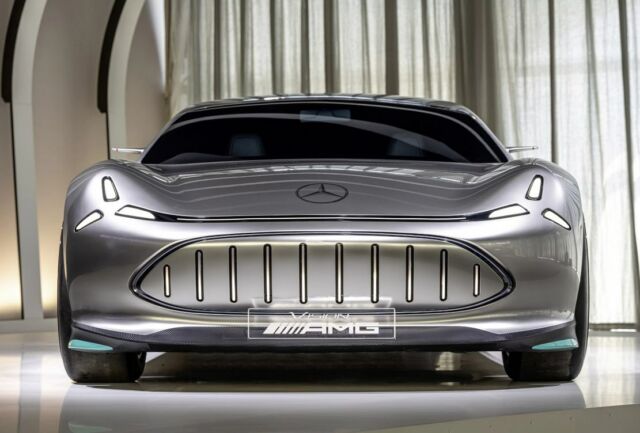 source Mercedes-AMG