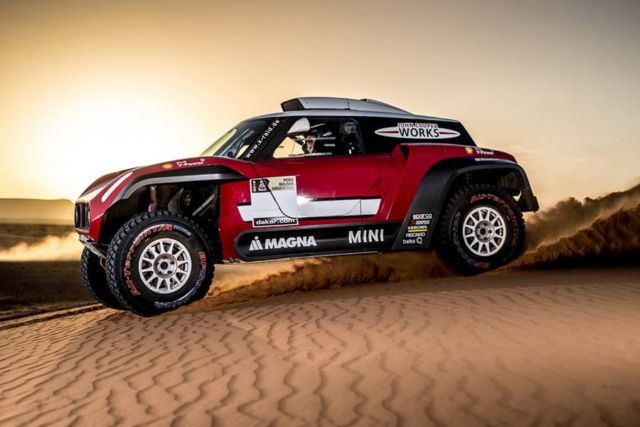 Mini's John Cooper Works Buggy + Rally race cars ready for Dakar Rally 2018.
X-raid has unveiled an all-new Mini John Cooper Works Buggy designed to race the 2018 Dakar Rally.
According to team manager Sven Quandt:
"The new buggy started development in February 2017 and has undergone a testing program during which it never had to stop once due to a technical problem."

The race cars have a tubular steel frame with carbon fiber-reinforcement.
Powered by a 3.0-liter inline-6 diesel engine, providing 340 horsepower and 590 pound-feet of torque.