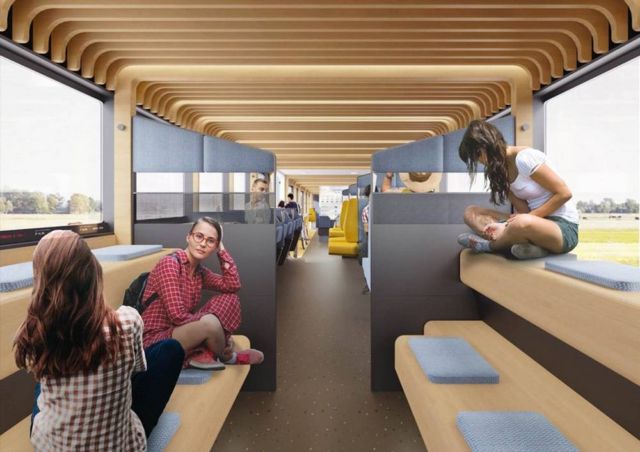 Mecanoo Architects and furniture maker Gispen unveiled their design for a modular train interior, enabling a variety of facilitates and configurations for passengers.
On an average working day, NS (Dutch National Railways) takes 1.2 million passengers to their destinations. That number is increasing every year.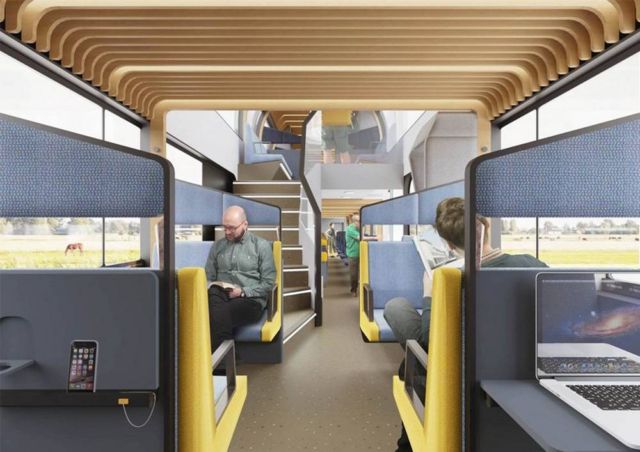 NS has therefore joined forces with Mecanoo architecten and Gispen furniture designers to tackle the challenge of increasing the passenger capacity of tomorrow's trains. At the same time, they aim to make the journey more enjoyable, so that passengers can reclaim their travel time as their own time: for relaxing, working, studying or meeting each other.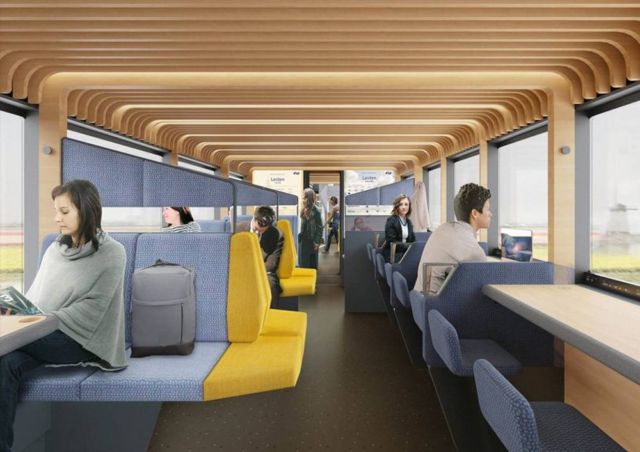 Arne Lijbers, associate architect at Mecanoo:
"The train of the future will be a dynamic, open environment that permits all kinds of passenger activities. The train isn't just a tube that you travel in from point A to point B. It's a comfortable place to spend time where you feel at home and where a variety of activities are possible."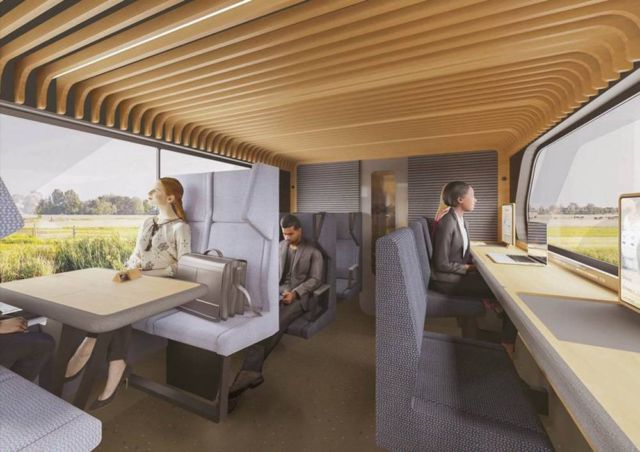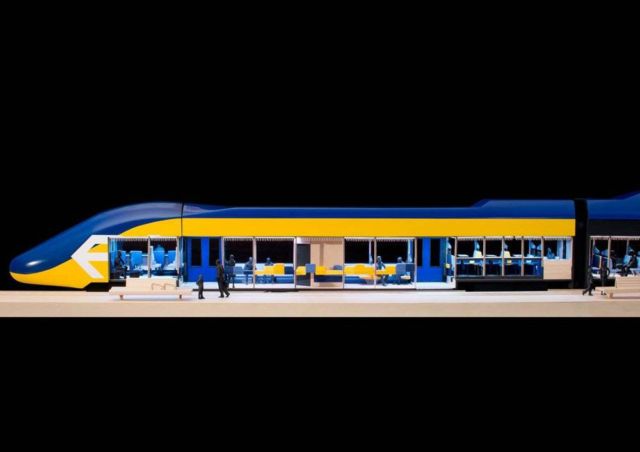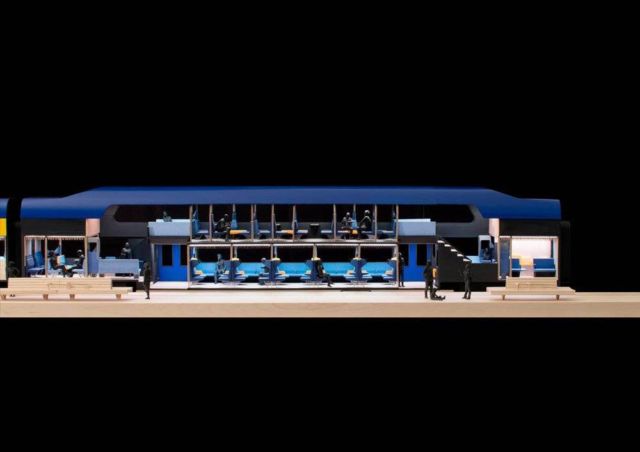 source Mecanoo