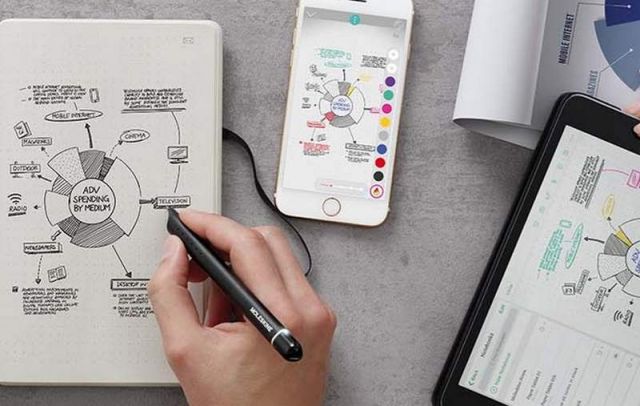 Moleskine's latest pen and notebook, digitizes your sketches or notes, as you are writing.
Moleskine's Smart Writing Set, connected to an iPhone, iPad, or Android device over Bluetooth, transform whatever is written into a digital format.
A new set of tools to write, draw and work with. Easily create digital text and images and share them right away with your smartphone or tablet.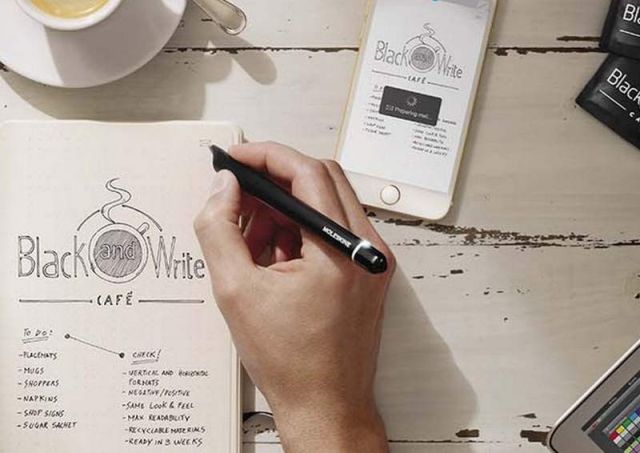 The new Smart Writing Set is a system made up of three objects – the special Paper Tablet notebook,  the smart Pen+ and a companion App – that enable you to digitally edit and share what you create on paper in real-time without taking a photo, uploading files, or scanning documents.
In the video you can see how sketches created with pen and paper are easily transformed into digital prototypes that can be edited and shared right from your smartphone or tablet.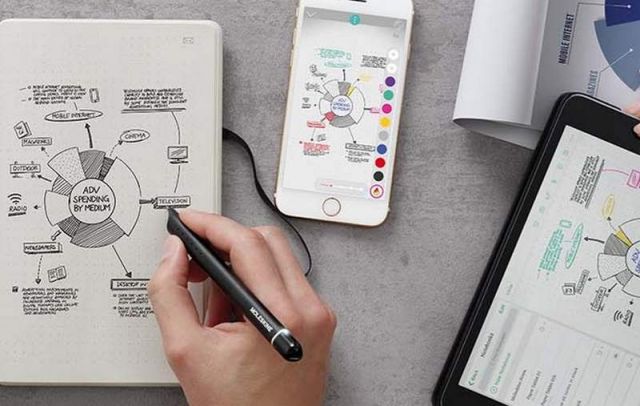 Find out more about smartpen and App– in the website: http://www.moleskine.com/smartwritingset