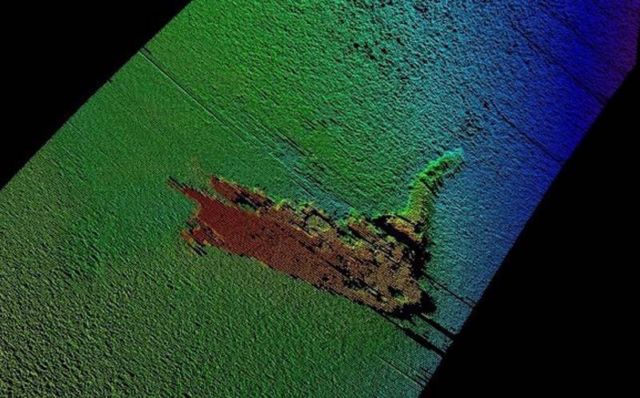 The Loch Ness monster maybe finally found with a robot, in the bottom of the lake.
A robot named Munin has found at almost 500 feet deep, the remains of a large object with a very long neck. It's the Loch Ness monster, or a human-made version of it.
This week, Kongsberg Maritime Ltd, the UK division of Kongsberg Maritime, has achieved the unimaginable and uncovered the elusive Nessie.

That is, the long lost model of Nessie which was used during filming of 1970's "The Private Life of Sherlock Holmes".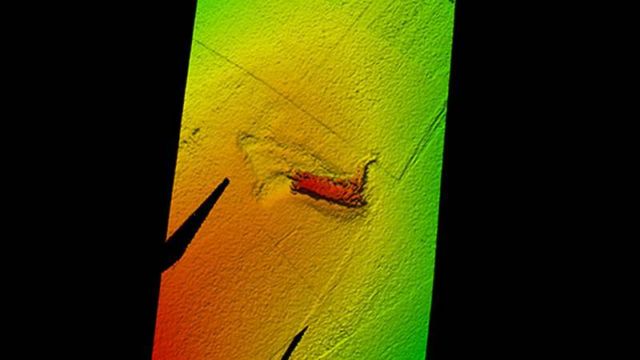 The Munin AUV detected the Nessie model during a survey of parts of Loch Ness. The image shows a highly accurate sonar map.   Credit Kongsberg Maritime .
via atlasobscura
Source: Kongsberg