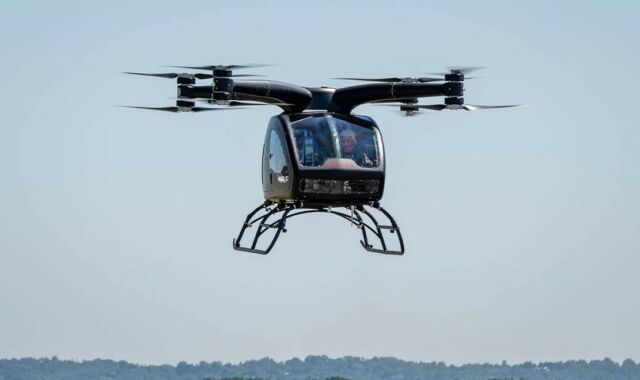 NASA is working with private sector developers of electric vertical take-off and landing (eVTOL) aircraft, like Moog Surefly, to study the levels of noise ​they make.
NASA is taking a leading role to help integrate new types of Advanced Air Mobility aircraft like air taxis and delivery drones into the sky.
In this photo from summer 2022, the Moog Surefly vehicle hovers above an array of 28 ground-level microphones at Cincinnati Municipal Airport. The microphones picked up noise data, which researchers from our Glenn Research Center in Cleveland will analyze and share the data with Moog. Data from tests like the one seen here will be used to improve aircraft design and reduce noise impacts on communities where eVTOLs will take off, fly, and land.
Image Credit: NASA
Editor: Monika Luabeya