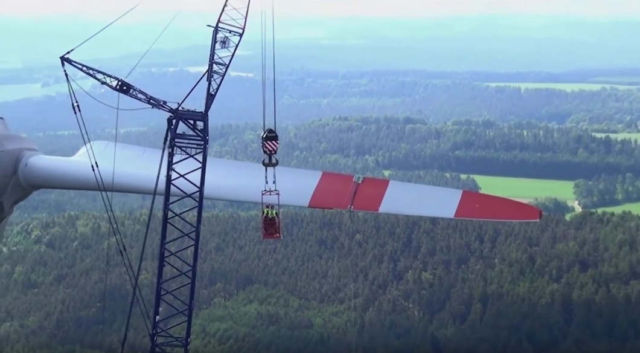 The Enercon E-126 with a hub height of 135 m (443 ft),is the most powerful wind turbine in the world.
The wind turbine manufactured by the German company Enercon, has a rotor diameter of 126 m (413 ft) and a total height of 198 m (650 ft).
The power output of the generator was changed from 6 MW to 7 MW after technical revisions were performed in 2009.
The weight of the foundation of the turbine tower is about 2,500 t, the tower itself 2,800 t, the machine housing 128 t, the generator 220 t, the rotor (including the blade) 364 t. The total weight is about 6,000 t.
[Youtube]