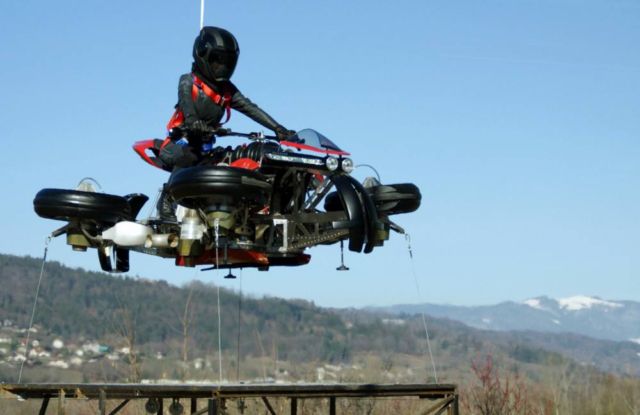 In this video Lazareth's Moto Volante flying motorcycle, is taking off and achieving a stable 1-meter hover.
Lazareth French custom vehicle maker, unveiled the futuristic Moto Volante flying motorcycle.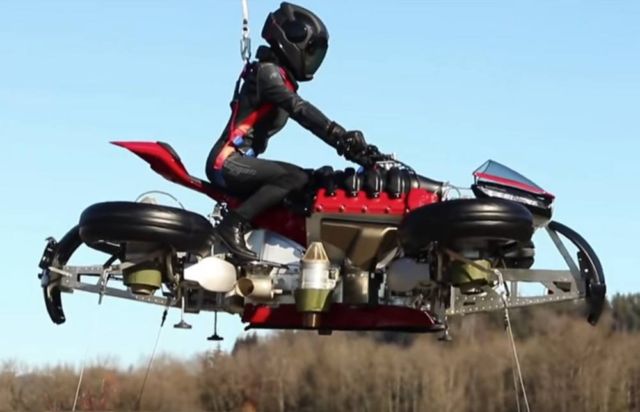 The LMV496 embodies the Lazareth futuristic design, featuring outstanding performance and character.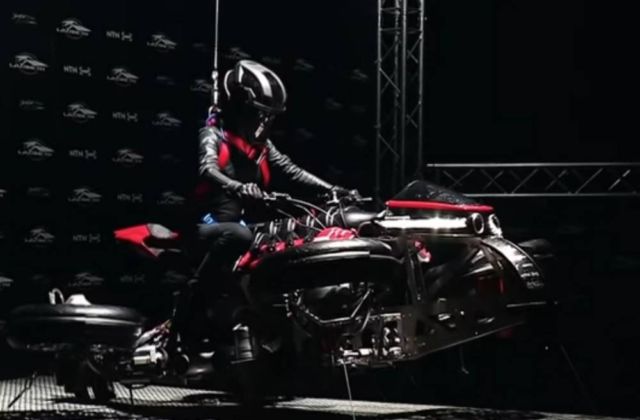 We find a common DNA on the side of the cladding and the Italian back loop or covers carbon wheels. Instead of the Italian engine, a composite body hides the kerosene tank.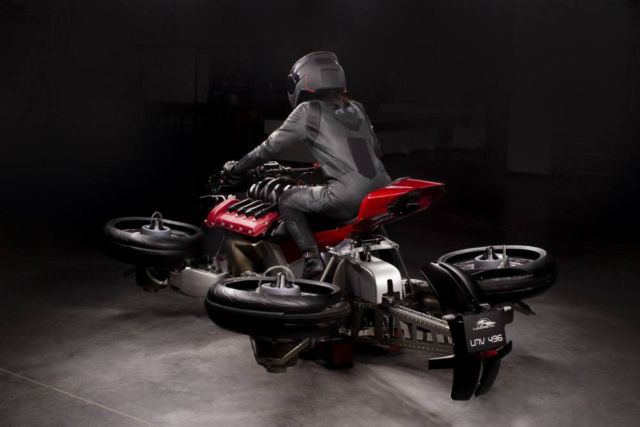 The power required for takeoff is provided by turbines. The total power delivered is around 1300 horses, 2800N of thrust. The body was made of Kevlar carbon composite. The transition from the road mode to the flight mode is done by operating a simple switch on the dashboard.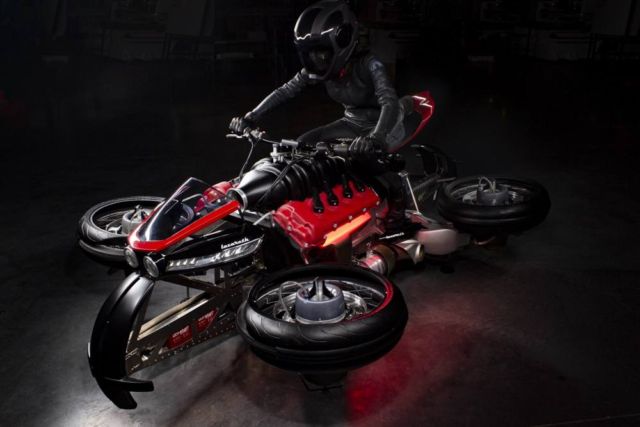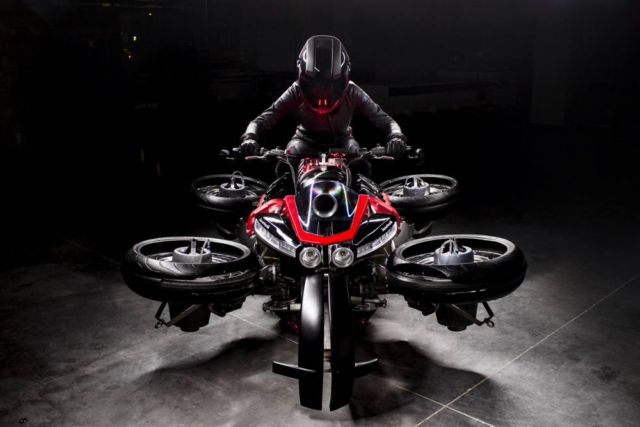 source Lazareth