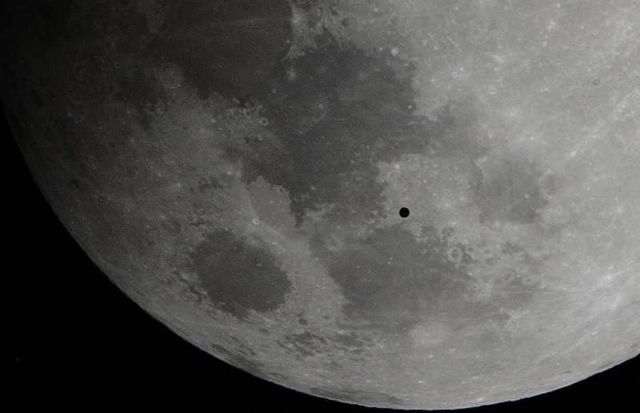 Amateur astronomer was left baffled after he spotted a perfectly round object crossing the moon.
Luis Verdiales from Puerto Rico was shocked when he observed a round black object in front of the moon, during Friday's eclipse.
Above, the photo was taken during the February 10, 2017 penumbral lunar eclipse.  Credit Luis G. Verdiales.
He contacted the Caribbean Island's astronomy organization, Sociedad de Astronomía del Caribe. This is what he find out:
The round odd object was one of Google's Balloons!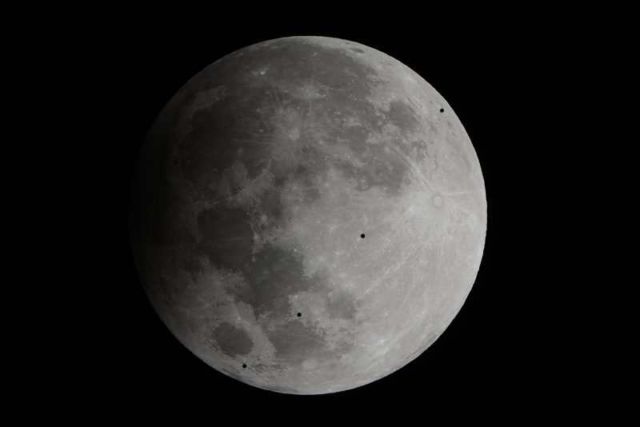 Credit Luis G. Verdiales.
After analyzing magnified images, we suspected it might be a stratosphere balloon from Google Loon, a project that is testing internet coverage from the stratosphere. We verified FlightRadar24.com and found a balloon at 64,400 ft identified as HBAL176. Further analysis showed the balloon was right between the observer and the moon.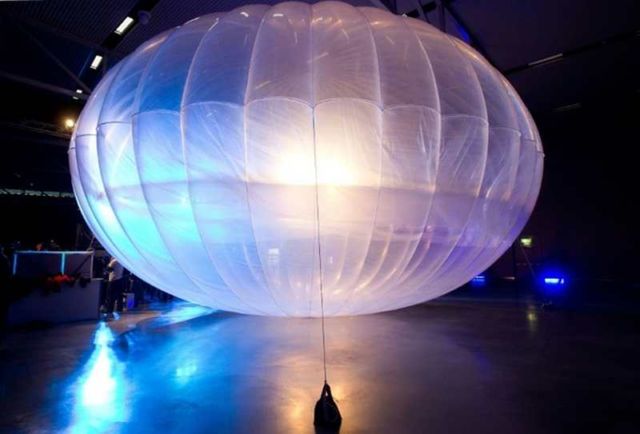 This is Google Project Loon's balloon, pictured at the Airforce Museum in Christchurch
via earthsky