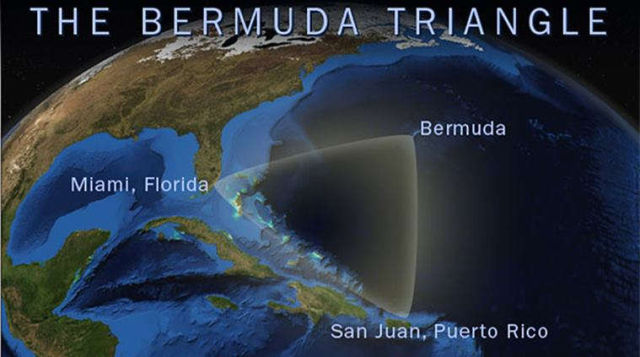 Sea bed gas blasts, could explain the mystery of the Bermuda Triangle.
Scientists find giant underwater craters, which may explain how ships disappear without a single trace.
Image credit: NOAA's National Ocean Service via Flickr
Underwater methane natural gas craters, which explodes, found in Barents Sea off the coast of Norway, could explain how ships disappeared in Bermuda Triangle.
https://www.youtube.com/watch?v=vvq45xK-QY8
Researchers from the Arctic University of Norway told the Sunday Times:
"Multiple giant craters exist on the sea floor in an area in the west-central Barents Sea … and are probably a cause of enormous blowouts of gas."
Mysterious Bermuda Triangle Disappearances: