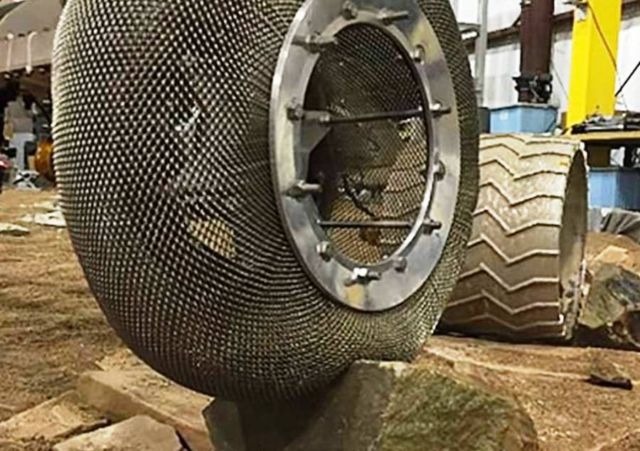 NASA reinvents the wheel with new, shape shifting 'chainmail' tire design. 
After building the shape memory alloy tire, Glenn engineers sent it to NASA's Jet Propulsion Laboratory for testing. It performed impressively on the punishing track.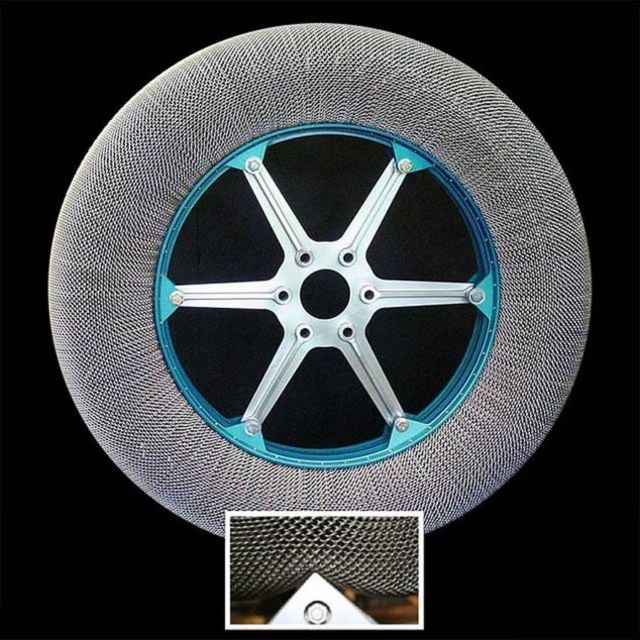 The TREC rig (Traction and Excavation Capabilities Rig) moves tires through sandy soils similar to Mars and gathers data about rotation, traction, force, and load capabilities.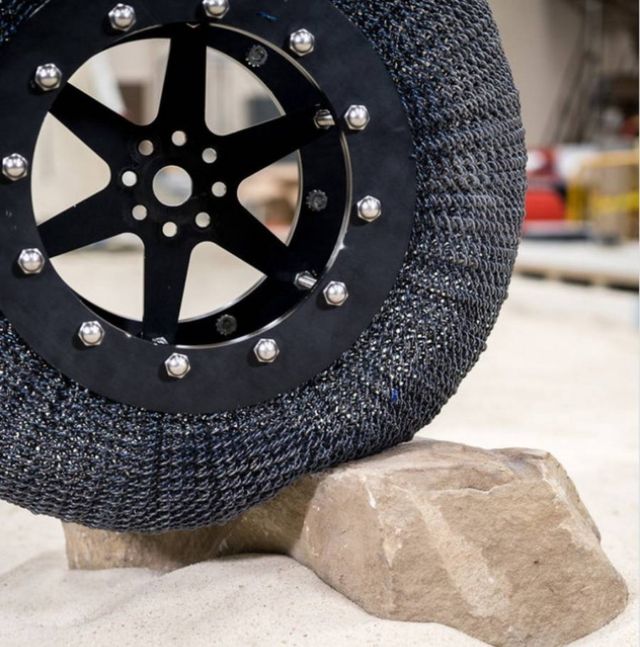 The game changing material that dramatically advanced the development of spring tires was nickel titanium, a shape memory alloy with amazing capabilities as explained by Santo Padula.
source NASA