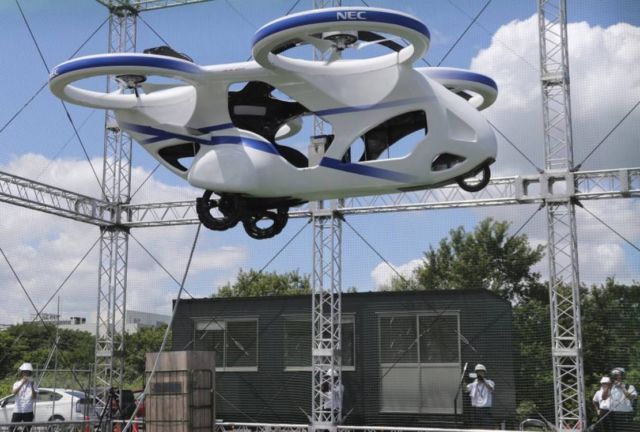 Japanese electronics maker NEC Corp. demonstrated a "flying car" with four propellers, that hovered for about a minute.
NEC has been working with Cartivator company to design, build and test VTOL air taxi concepts.
The test flight was held in a giant cage at an NEC facility in a Tokyo, had no passengers on board and reached 3 meters (10 feet) high.
The Japanese government is behind flying cars.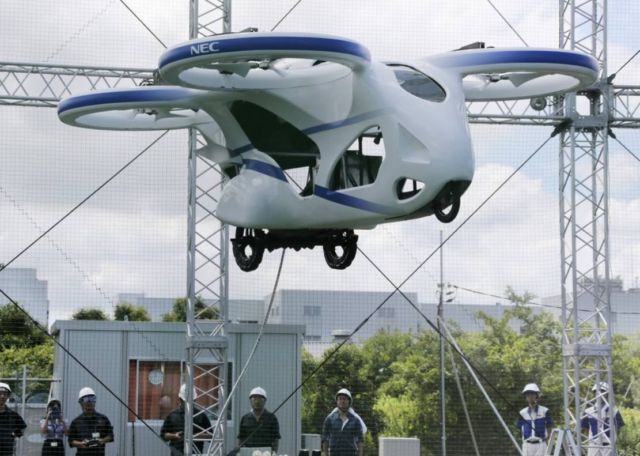 source Bloomberg