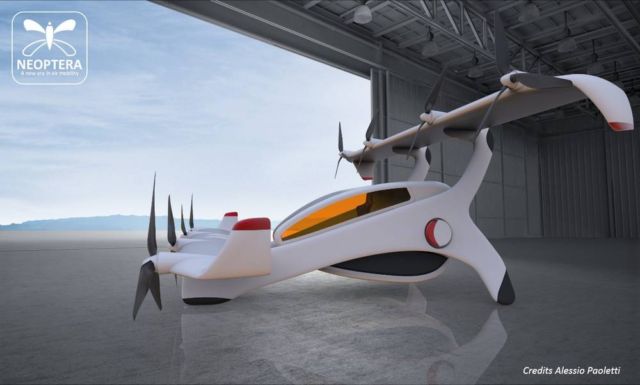 Neoptera Aero is building a full-scale flying prototype electric VTOL (Vertical Take-Off and Landing) light aircraft.
Neoptera Ltd has been developing since 2017 a unique winged VTOL civil light aircraft capable of transporting 2 to 5 passengers.
Winged VTOL aircraft offer the versatility of helicopters (enabling vertical take-off from compact helipads) combined with the energy efficiency of aircraft (benefiting from the lift afforded by fixed wings to extend range).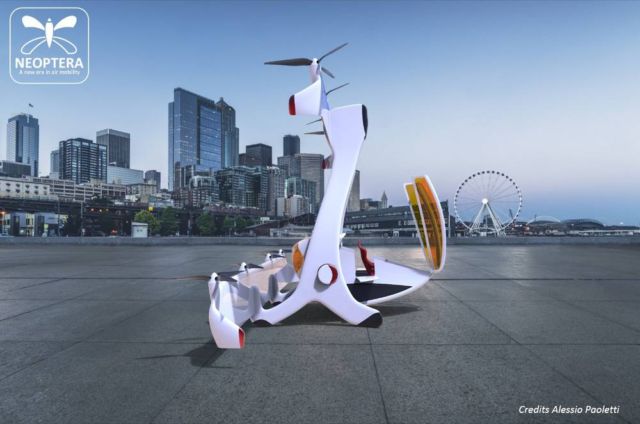 We believe that we have managed to come up with a proposition that will offer a unique passenger experience that may well become the benchmark for future transition VTOL. Our aircraft relies on distributed electric propulsion to offer a fault tolerant solution with mutliple levels of redundancy. It is ready for the next generation in battery technology but the modularity of our concept is also compatible with a range of electric energy sources such as hybrid power unit or fuel cells.
Images credit Neoptera
source Neoptera