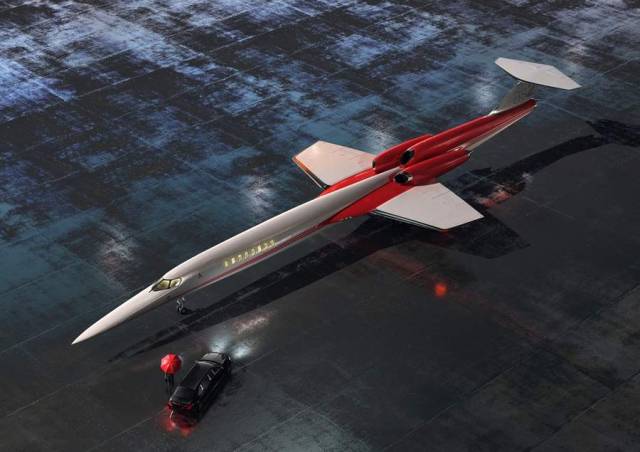 The new AS2 supersonic private jet, is being built by Airbus and Aerion, can go from London to New York in three hours.
The Aerion AS2 private craft, that looks like the Lockheed F-104 Starfighter, the first capable of supersonic travel, will fly in 2021 at speeds of over 1,200mph.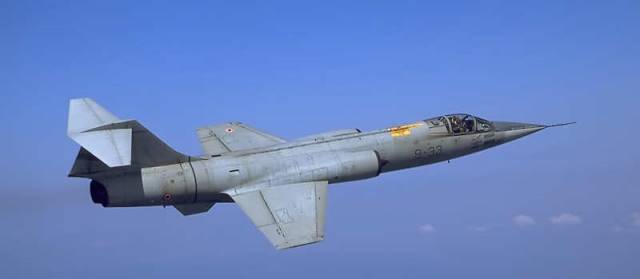 Lockheed F-104 Starfighter.   Credit wikimedia
Images credit Aerion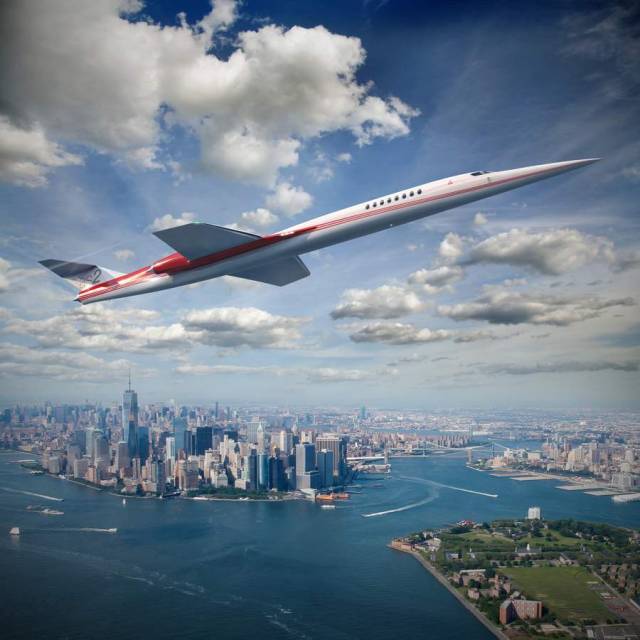 The entire AS2 airframe is a symphony of subtle curves to guide airflow around its 170-foot length with the absolute minimum of drag.

The AS2 is different than any airplane that has come before, principally in terms of aerodynamics and sheer performance. Its outline is the new shape of practical and efficient supersonic flight. A supersonic natural laminar flow wing and other drag-reducing features set it apart.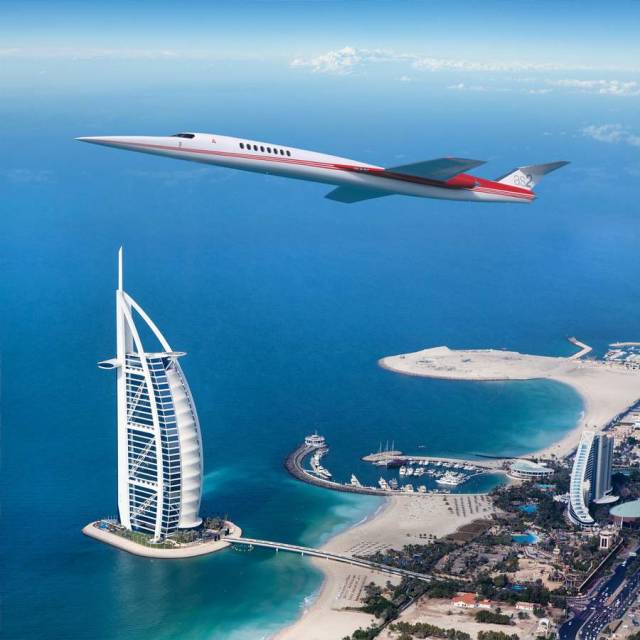 The Aerion wing is thin, smooth, and efficient, while also light and immensely strong thanks to carbon fiber construction, similar to wing structures of modern fighter aircraft.

In the aft half of the cabin, width and height are equivalent to some of today's best-selling long-range jets. Throughout the cabin, Aerion designers are able to provide the individual space and comfort travelers expect in a top-of-the-line business jet.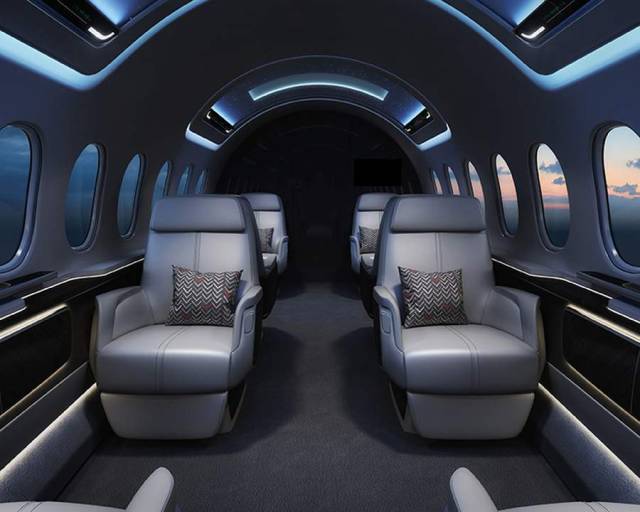 "State-of-the-art sound reduction materials and design will be utilized with the goal of providing passengers with sound levels equivalent to today's long-range subsonic business jets."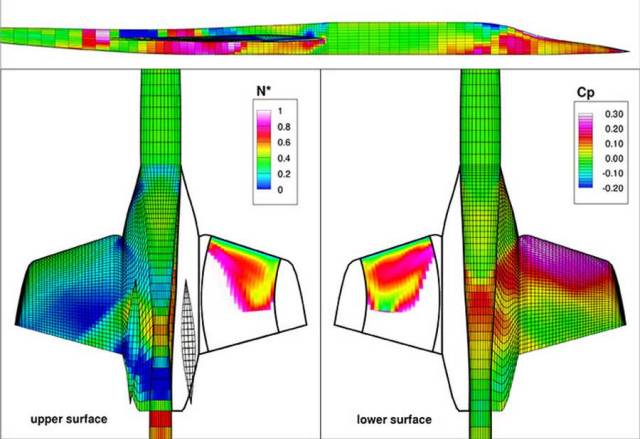 Aerion software rapidly analyzes airflow patterns over wings and airframe in a process of continuous refinement and optimization.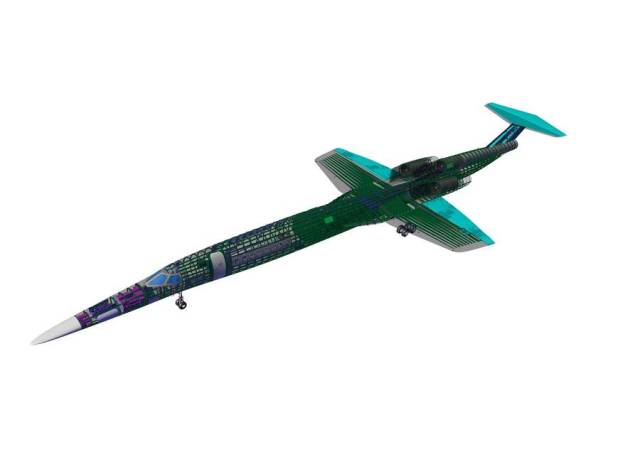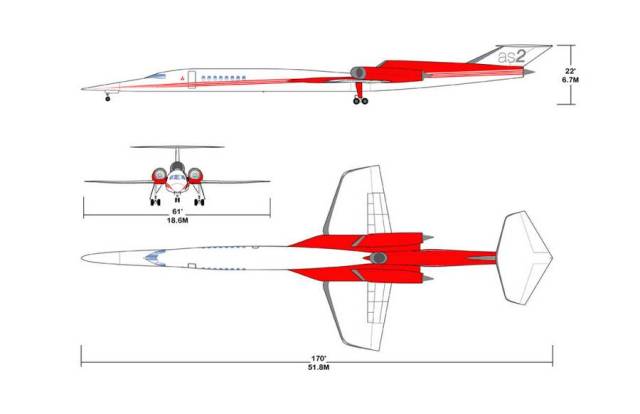 Max operating speed: 1.5 Mach
LRC, supersonic: 1.4 Mach
BOOMLESS CRUISEsm: 1.1 – 1.2 Mach
LRC, subsonic: .95 Mach
Approach speed: <135kts / 250kph
Max range IFR, Mach 1.4: 4,750nm / 8,797km
Max range IFR, Mach 0.95: 5,300nm / 9,816km
BFL at ISA S.L.: 7,500ft / 2,286m
MTOW: 121,000lbs / 54,884kg
BOW: 57,801lb / 26.218kg
Wing Area: 1,350sqft / 125sqm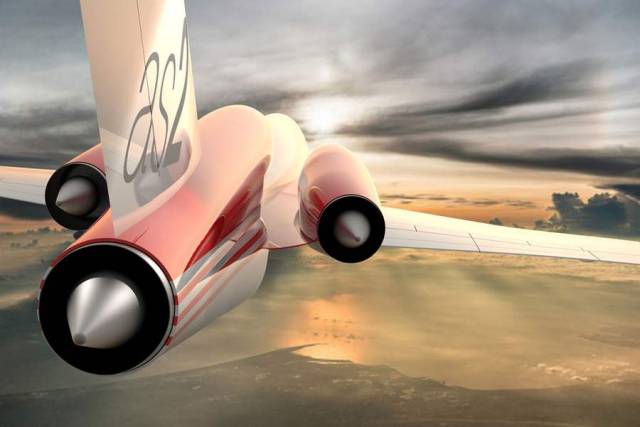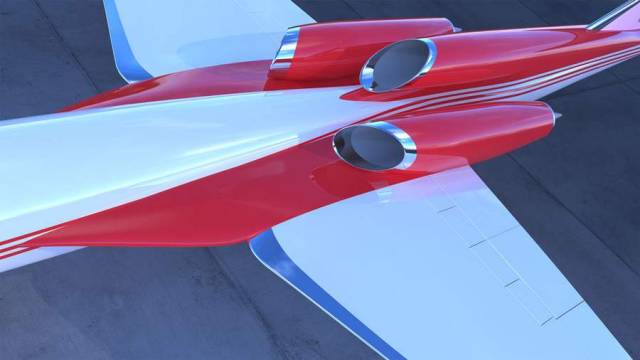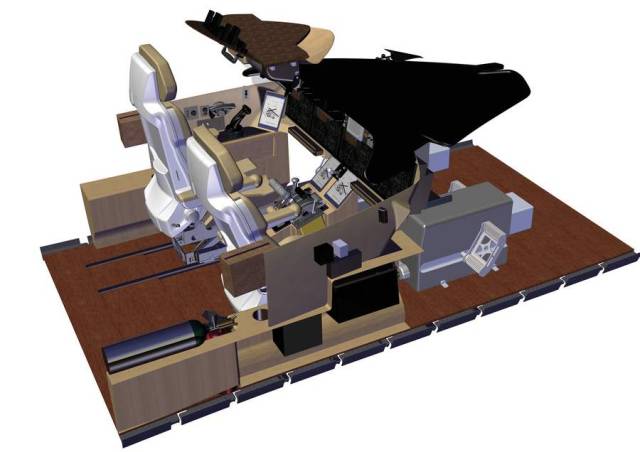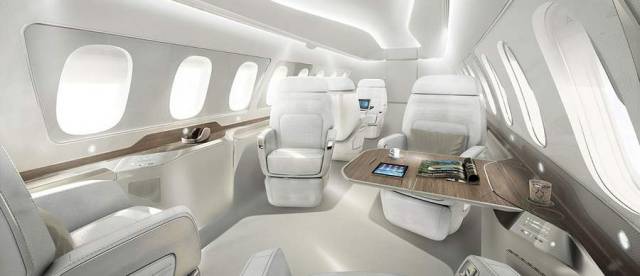 source Aerion