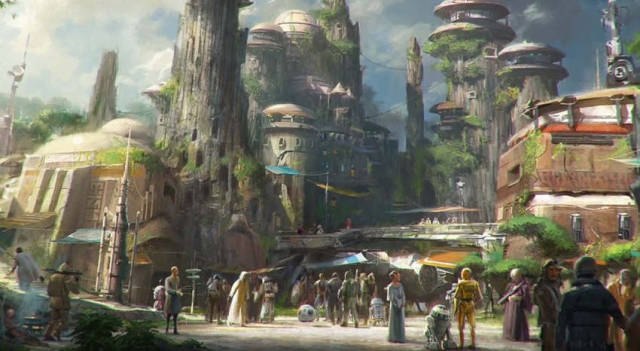 The best news for the fans: Star Wars-Themed Lands coming to Walt Disney World and Disneyland Resorts.
Walt Disney Company Chairman and CEO Bob Iger announced at the D23 EXPO 2015, that Star Wars-themed lands will be coming to Disneyland park in Anaheim, Calif., and Disney's Hollywood Studios at Walt Disney World Resort in Orlando, Fla., allowing Star Wars fans to step into the stories from a galaxy far, far away.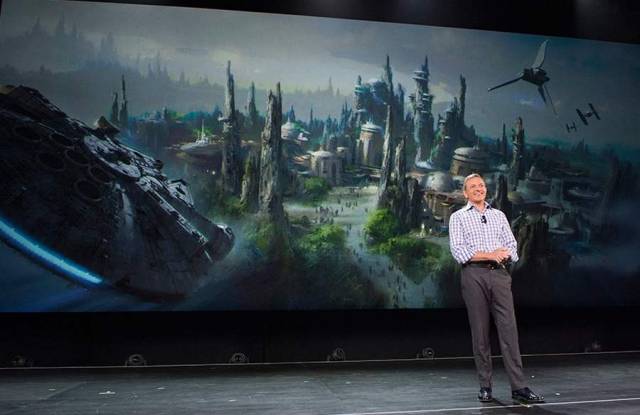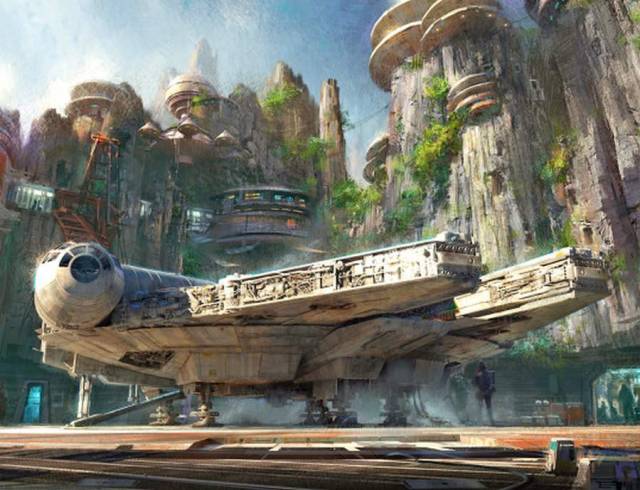 Ambitious plans to bring Star Wars to life in the two parks include creating Disney's largest single-themed land expansions ever at 14-acres each, transporting guests to a never-before-seen planet, a remote trading port and one of the last stops before wild space where Star Wars characters and their stories come to life.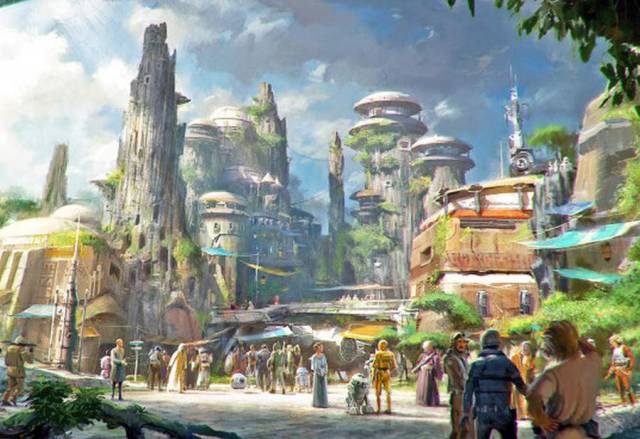 source disneyparks