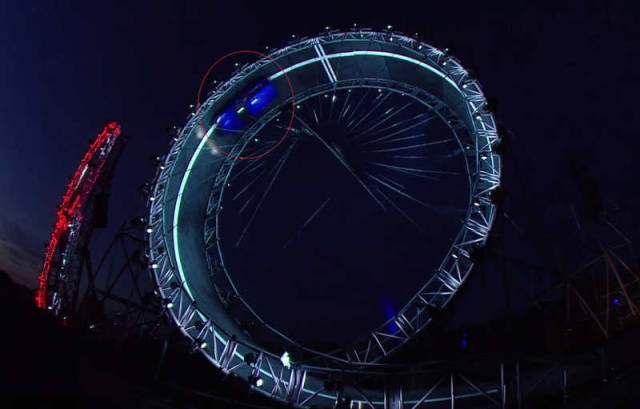 The new Jaguar F-PACE defy gravity, in a Guinness world record-breaking 360 degree loop.   Watch the new performance SUV in the video…
The new Jaguar F-PACE was driven with daring precision by legendary stunt driver Terry Grant, to celebrate the company's 80th anniversary, showcasing its lightweight design, agility, sports car speed and performance.
The loop was a massive 19.08 meters and the driver and car withstand extreme forces of 6.5G.