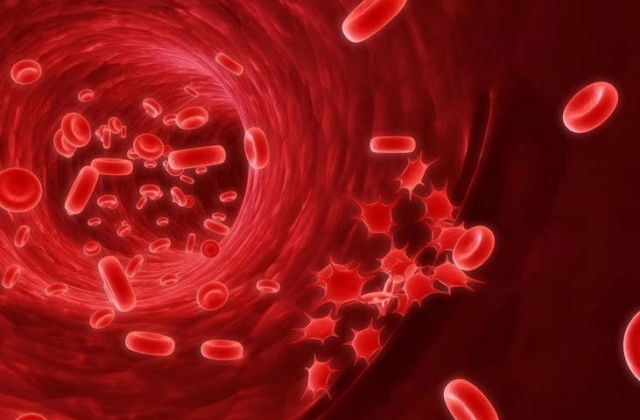 Scientists generated the first immortalised cell lines, which allow more efficient manufacture of red blood cells.
A team from the University of Bristol and NHS Blood and Transplant, were able to manufacture red blood cells in a more efficient scale than was previously possible.
The results, published in Nature Communications.
If successfully tested in clinical trials, eventually lead to a safe source of transfusions for people with rare blood types, and in areas of the world where blood supplies are inadequate or unsafe.
Previously, research in this field focused on growing donated stem cells straight into mature red blood cells. However that method presently produces small numbers of mature cells and requires repeat donations.
Dr Jan Frayne, from the University of Bristol's School of Biochemistry, said: "Previous approaches to producing red blood cells have relied on various sources of stem cells which can only presently produce very limited quantities. By taking an alternative approach we have generated the first human immortalised adult erythroid line (Bristol Erythroid Line Adult or BEL-A), and in doing so, have demonstrated a feasible way to sustainably manufacture red cells for clinical use from in vitro culture.
"Globally, there is a need for an alternative red cell product. Cultured red blood cells have advantages over donor blood, such as reduced risk of infectious disease transmission."
via BBC
source University of Bristol