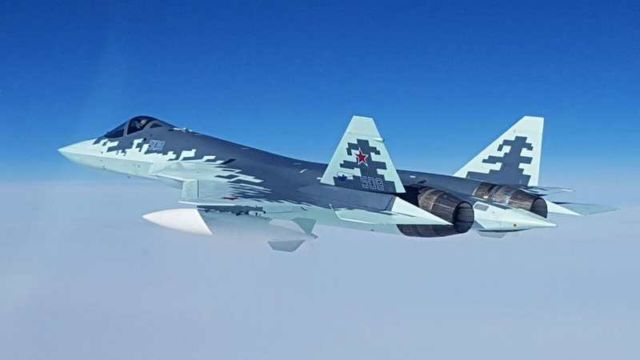 The new Sukhoi fifth generation fighter aircraft made its first flight to Komsomolsk-on-Amur on April 24, 2017.

Images unveiled of the new Sukhoi T-50-9 Russian fighter, with wild new pixelated paint scheme.
Above, image credit Russian Air Force via Russiandefence.net
According to Russian media the T-50-9 will be similar to the US Air Force F-22, but that the fighter will be powered by an improved power plant.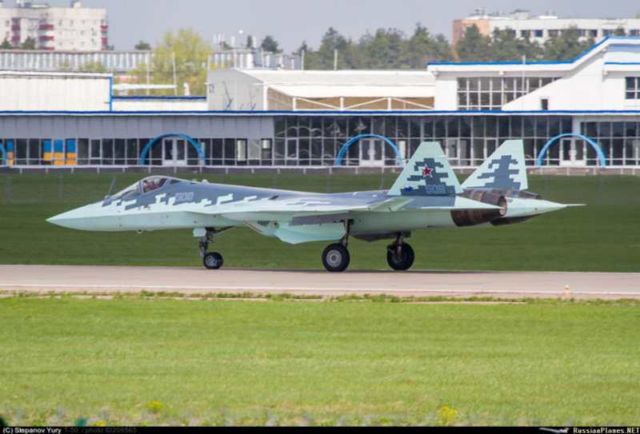 Image credit Stepanov Yury/RussianPlanes.net
via theaviationist