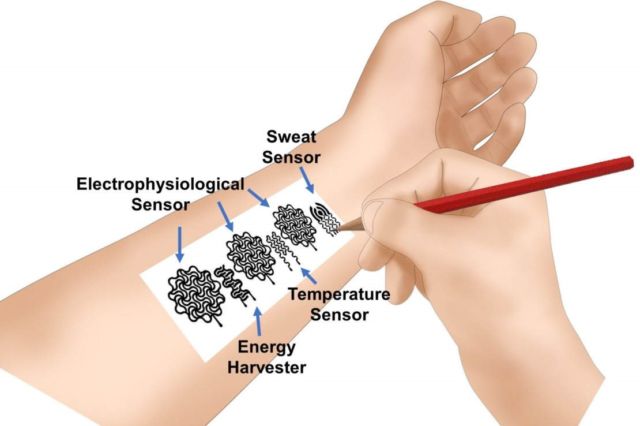 Engineers discover the possibility of using pencils to draw bioelectronics on human skin.
One day, people could monitor their own health conditions by simply picking up a pencil and drawing a bioelectronic device on their skin. In a new study, University of Missouri engineers demonstrated that the simple combination of pencils and paper could be used to create devices that might be used to monitor personal health.
Their findings are published in the journal Proceedings of the National Academy of Sciences.
Zheng Yan, an assistant professor in the College of Engineering, said many existing commercial on-skin biomedical devices often contain two major components — a biomedical tracking component and a surrounding flexible material, such as plastic, to provide a supportive structure for the component to maintain an on-skin connection with a person's body.
"The conventional approach for developing an on-skin biomedical electronic device is usually complex and often expensive to produce," he said. "In contrast, our approach is low-cost and very simple. We can make a similar device using widely available pencils and paper."
source University of Missouri