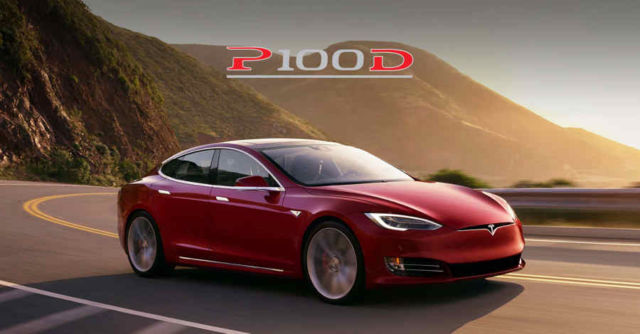 Tesla Model S P100D does 0-60 in 2.5 seconds and has 315 miles of range.
New Tesla Model S P100D is one of the fastest production cars in the world.
Customers who have ordered a P90D Ludicrous, can now upgrade to the 100kWh battery, by paying an additional $10,000.
The new battery of the electric car, promises a range of 315 miles on a single change.
Elon Musk said:
"This has been a very difficult development. Going from roughly 90 to 100, was more like a 50-percent increase in difficulty."
The larger battery pack is also available on the Model X, making the world's quickest SUV even faster. Model X P100D with Ludicrous mode accelerates to 60 mph in 2.9* seconds and travels up to 289 miles EPA estimated and 542 km EU on a single charge. Model X is also a pure electric SUV and can seat up to seven adults.




The Model S P100D with Ludicrous mode will cost $134,500.
source Tesla