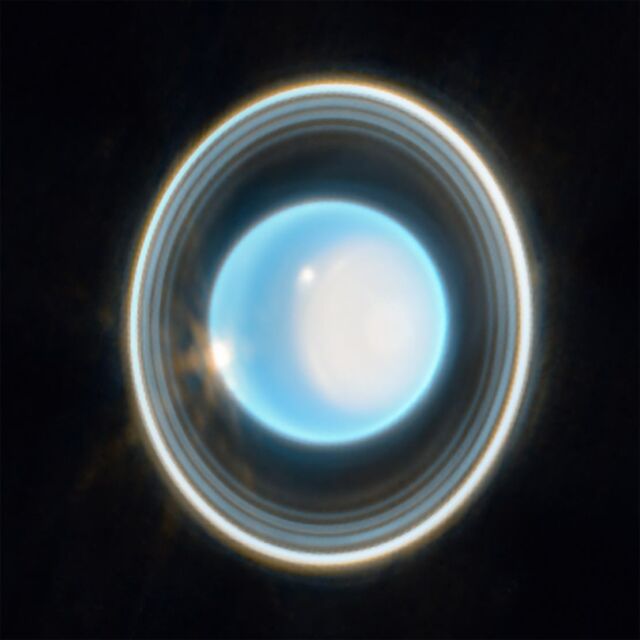 A new Uranus image from Webb Space Telescope shows its dusty rings and dynamic atmosphere.
This annotated, zoomed-in image of Uranus, captured by Webb's Near-Infrared Camera (NIRCam), reveals stunning views of the planet's rings, as well as clouds and the polar cap.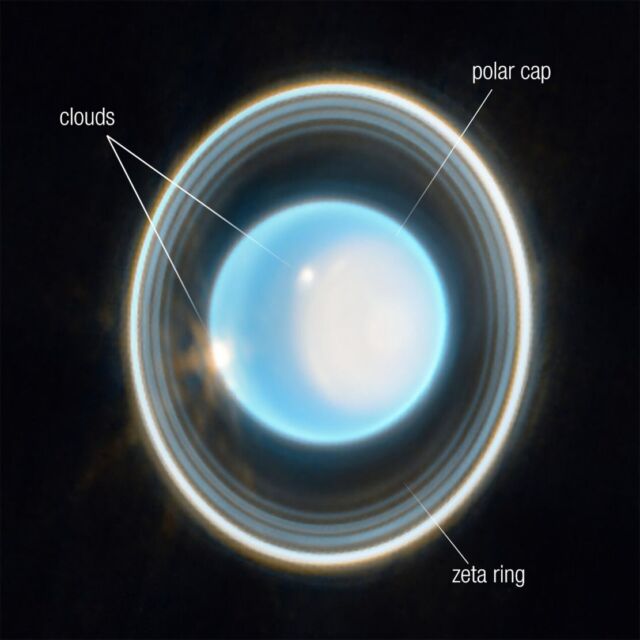 On the right side of the planet, the polar cap is an area of brightening at the pole facing the Sun. This feature is unique to Uranus because it is the only planet in the solar system tilted on its side, which causes its unique seasons. A new aspect of the polar cap revealed by Webb is a subtle brightening near the Uranian north pole.
Images credit NASA/ ESA/ CSA/ STScI/ J. DePasquale (STScI)