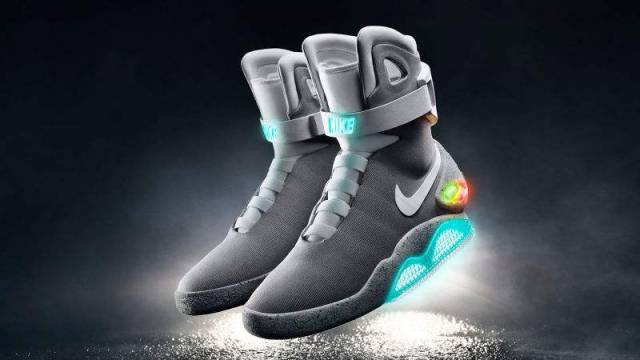 Nike unveiled the sneakers which are equipped with "power laces," that tighten on their own, inspired from "Back to the future" movie.
Almost 30 years ago, Nike was asked to collaborate on the "Back to the future" film, that would feature scenes set in the futuristic world of 2015.
Images credit Nike
At this moment the brand was challenged to imagine sneakers that would suit the inhabitants of the advanced era. The innovation team, which regularly looks into a crystal ball of athlete insight and technology to project the future of sport, took that task further.
The resulting Nike Mag reinvented the conventional lacing system, integrating it into an inimitable design that became an enduring beacon of popular culture.
Today, Nike delivered a gift to Michael J. Fox introducing the innovation to the shoe's first, and most celebrated, wearer.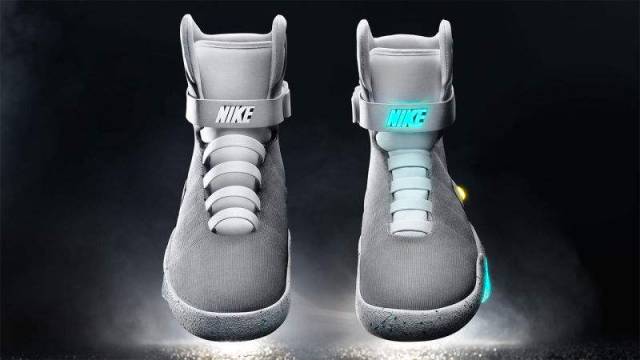 Nike CEO Mark Parker, explains:
"We started creating something for fiction and we turned it into fact, inventing a new technology that will benefit all athletes."
If you can imagine the future, you can create it. ⠀⠀⠀ ⠀ Find out about pair no. 1 at https://t.co/ptkErznzjl pic.twitter.com/Gi6UMNsNML

— Nike (@Nike) October 21, 2015
source Nike