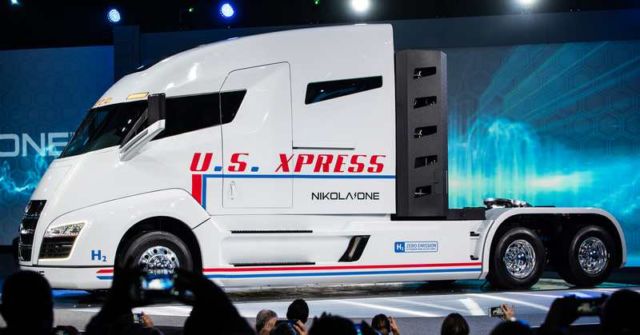 Nikola Motor Company just unveiled its highly anticipated Nikola One semi-truck, in its Salt Lake City headquarters.
The Nikola Motor hydrogen-powered semi-truck can travel between 800 and 1,200 miles on a single tank of fuel.
The company is planing to build 364 hydrogen refueling stations.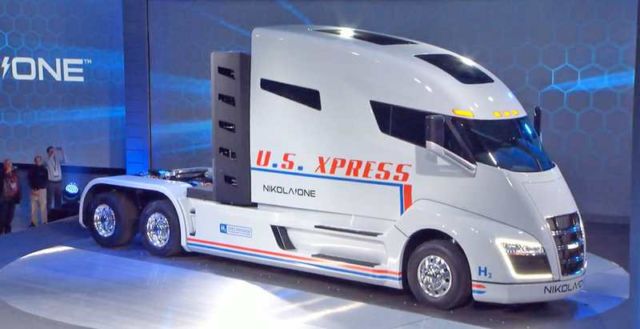 Trevor Milton, Founder and CEO of Nikola Motor Company, and Max Fuller, Chairman and CEO of U.S. Xpress, Inc. discuss the industry transforming potential of Nikola Motor Company and the Nikola One, the electric sleeper semi-truck.
There is currently a per gallon federal credit to the station owner (Nikola™), so Nikola™ is able to build that into the price of the truck when purchased and can then realize those savings and give customers the pre-purchased fuel for the first 1,000,000 miles. Moving forward, taxes may go up. Nikola™ believes in zero emission hydrogen and hopes to transfer America off of diesel as soon as possible.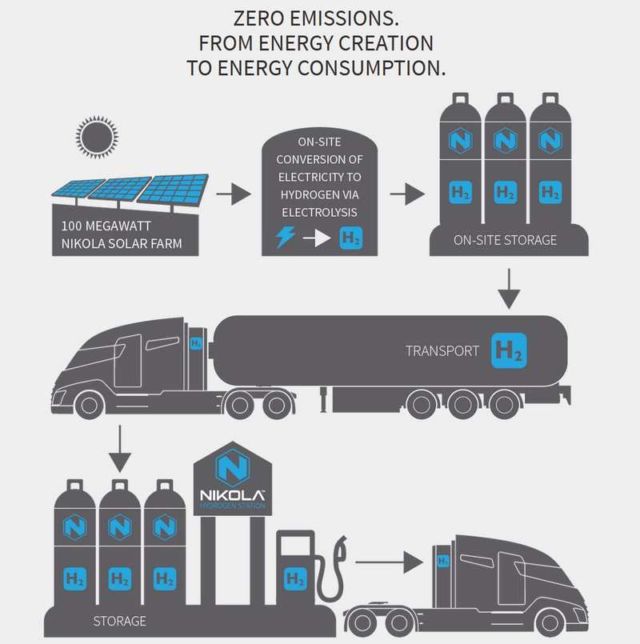 source Nikola Motor Company