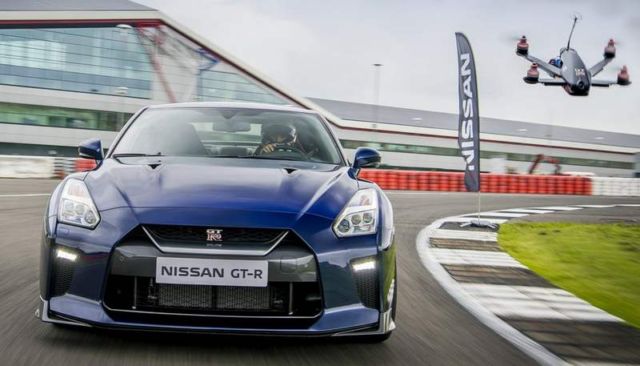 Nissan creates GT-R one of the fastest accelerating drone, featuring the latest in drone technology and design.
Nissan creates GT-R Drone: 0-100 km/h in just 1.3 seconds
Nissan has unveiled the 'GT-R drone,' able to keep up with its 2017 'GT-R' while filming on the track, it features
The GT-R Drone is one of the fastest accelerating FPV (First Person View) racing drones in the world.
It uses a special race tuned configuration and low-drag canopy to reach 100 km/h from a standstill in just 1.3 seconds.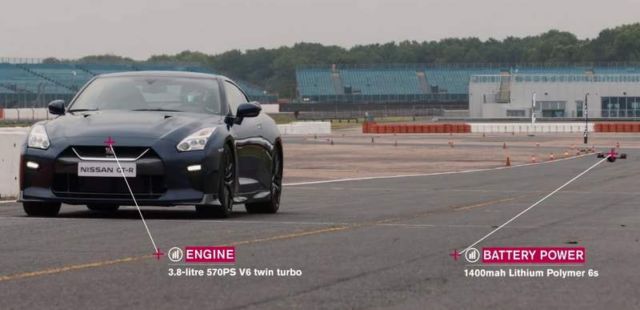 Both machines use incredible technology and engineering to extract the maximum performance, both in a straight line and through corners. The GT-R car transfers power from its twin-turbocharged 3.8-litre 24-valve V6 to all four wheels; the GT-R Drone delivers incredible acceleration via four propellers mated with 2000kV XNova motors and race specification Sky-Hero quadcopter frame.