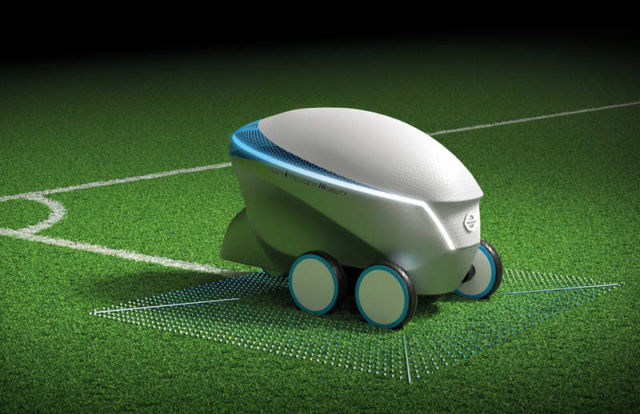 Nissan unveiled an autonomous robot, which can draw football pitches wherever there is space.
Inspired by Nissan's innovative ProPILOT driver assistance system, debuting at the UEFA Champion's League Final Kyiv 2018. The robot uses autonomous technology to create football pitches wherever there's space.
ProPILOT is available on the 100% electric new Nissan LEAF and on the Nissan Qashqai, Europe's best-selling crossover. The system is a key part of Nissan Intelligent Mobility, the company's vision for changing how cars are driven, powered and integrated into society.
The robot features a four-camera vision system, GPS location tracking and collision avoidance systems. It can draw white lines on grass, tarmac or gravel with eco-friendly dissolvable paint.
source Nissan