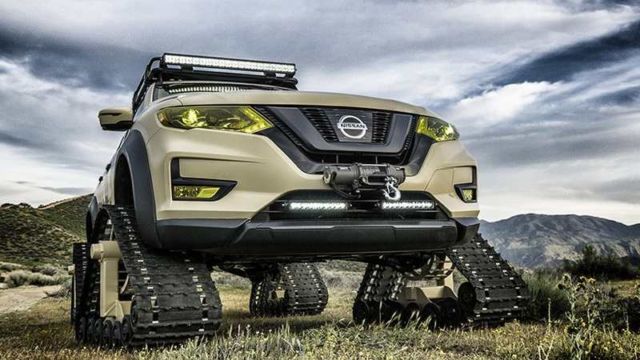 Nissan Trail Warrior takes the "family adventure ready" Rogue design to the next level.
Two features dominate the appearance of the Nissan Rogue Trail Warrior.
First, the exterior design treatment that combines a custom camouflage body wrap, khaki-painted tracks system and military-style yellow glassworks.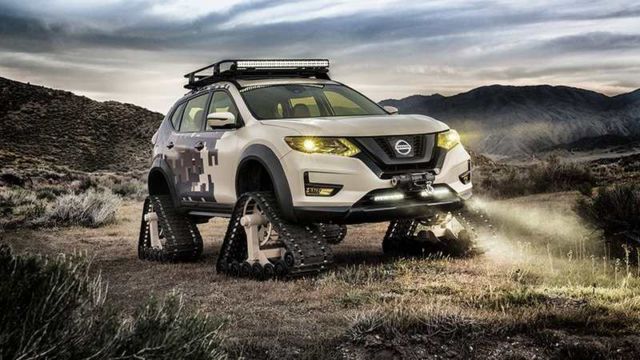 And then there are the snow/sand tracks. The Dominator® Tracks, from American Track Truck, Inc., are 48 inches long, 30 inches high and 15 inches wide, and they replace the Rogue's regular wheels and tires.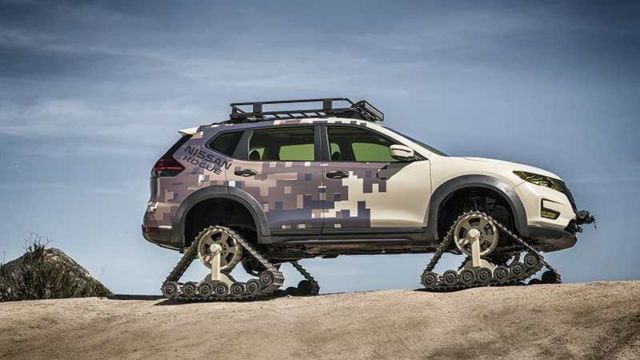 The suspension and wheel wells were modified to fit the track system, but otherwise all drivetrain components, including the 2.5-liter DOHC 16-valve inline 4-cylinder Rogue powerplant and Xtronic transmission, are standard factory issue. The engine is rated at 170 horsepower and 175 lb-ft of torque, more than enough for climbing snow banks or sand dunes.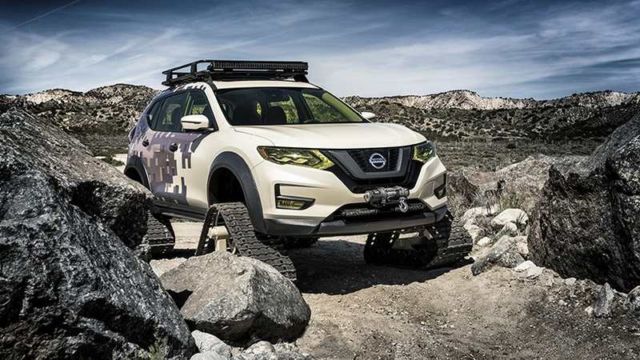 Filling out the Rogue Trail Warrior adventure equipment list are tinted headlights, custom fender flares, ARB Gear Basket, LED lights and a Warn 4K winch.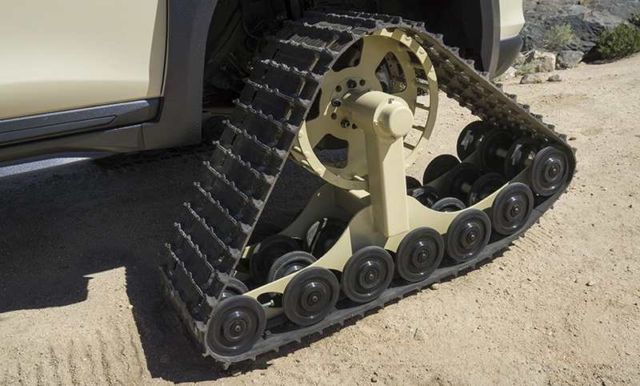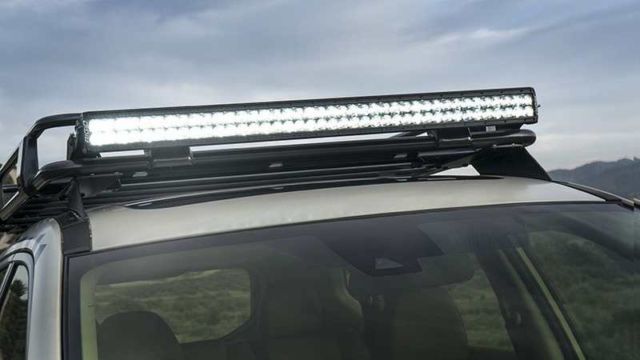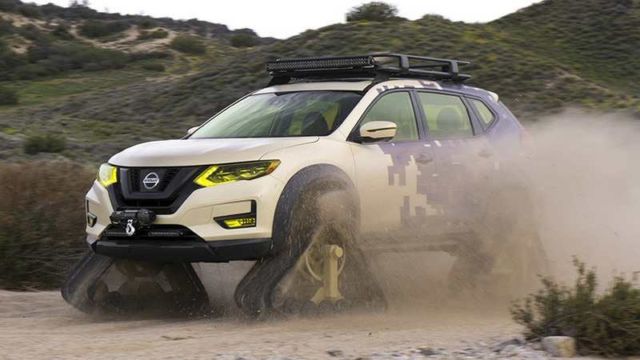 [Youtube]