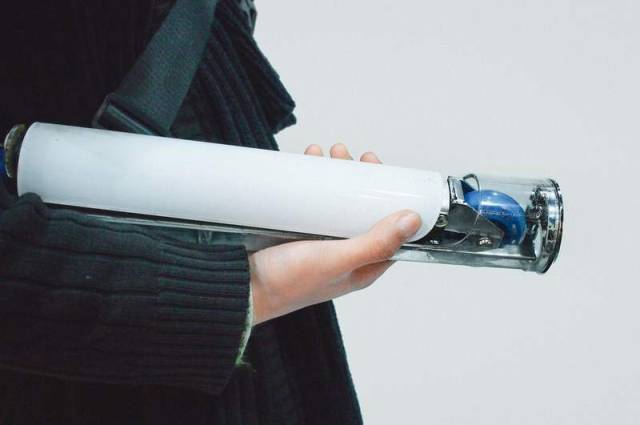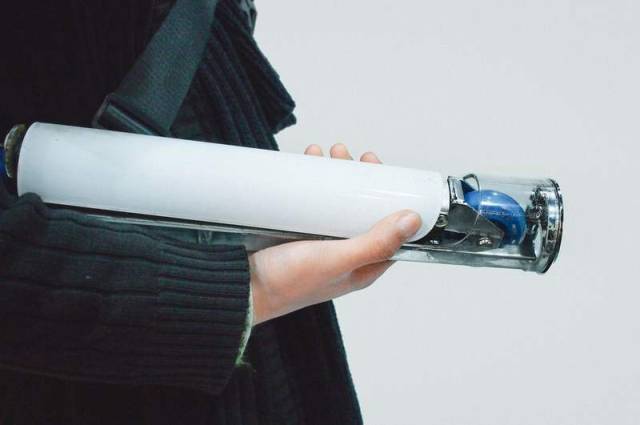 No.5065 portable scooter with a folding design and compact body, can be easily stored in a backpack.
Images credit Wang Yixing
No.5065 scooter by Wang Yixing, who works in different transportation companies, designed with public transportation in mind.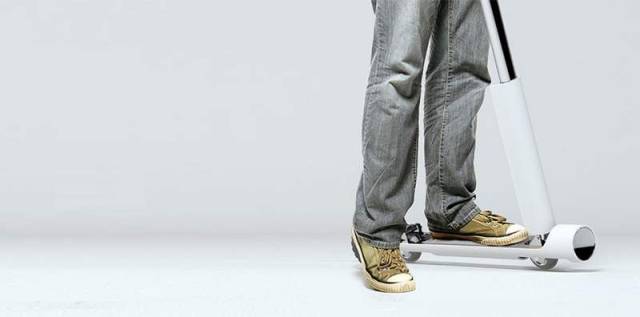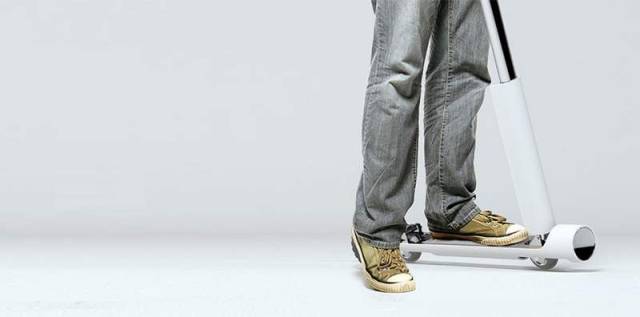 Folding down into a compact and portable tube, the No. 5065 Scooter is a convenient vehicle for 'last mile' transportation in the city.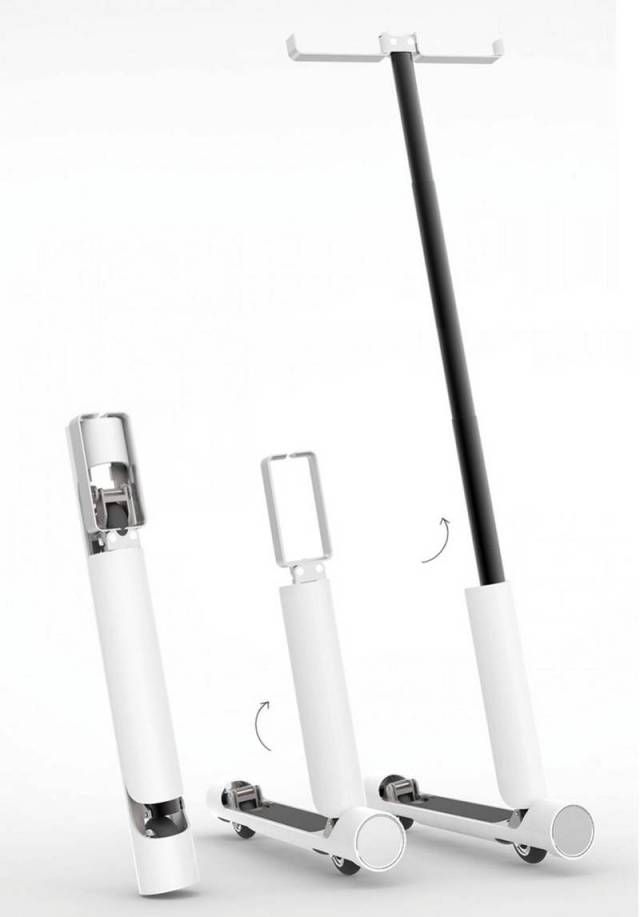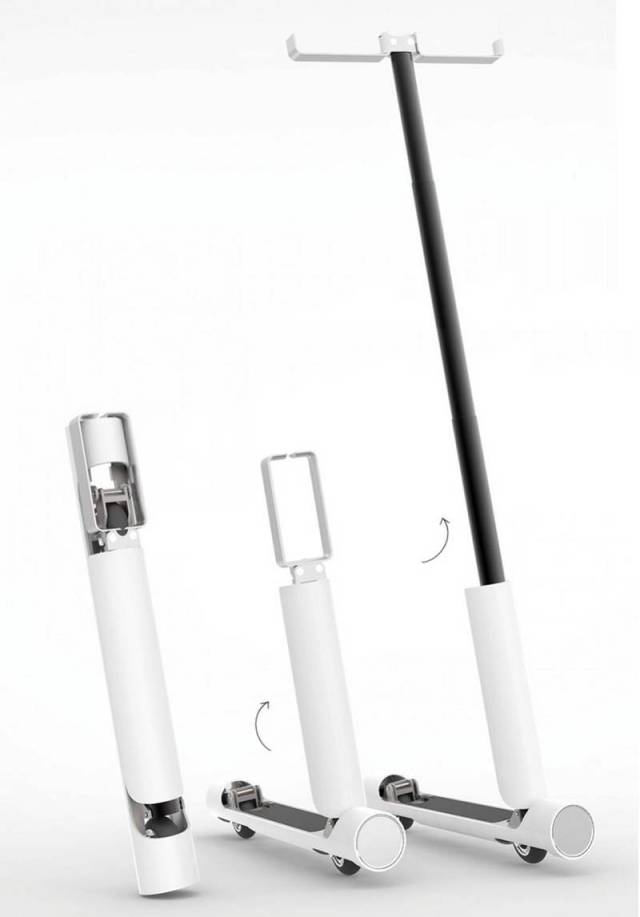 No.5065 meant to solve the problem of the last kilometer. With elegant folding design and 50 x 6.5cm compact body, it can be easily accommodated in the side pockets in your backpack.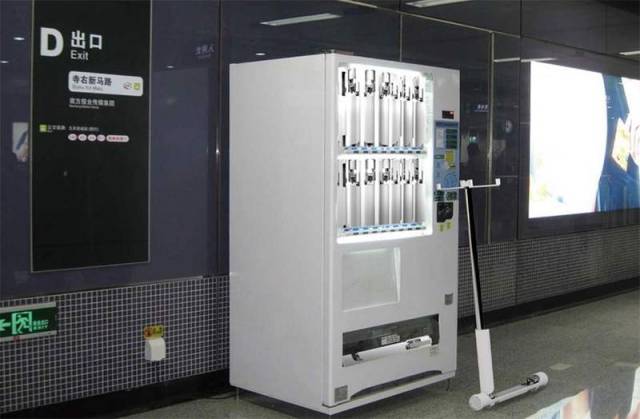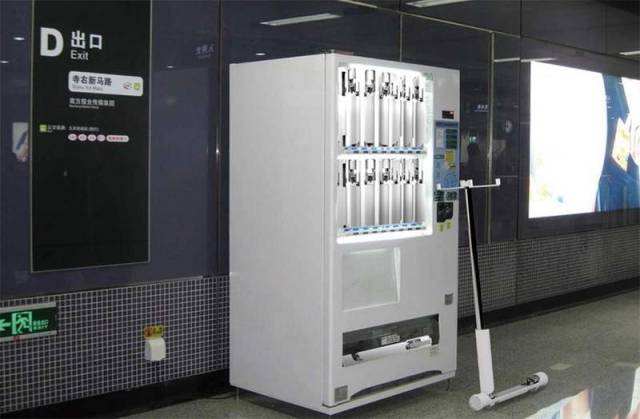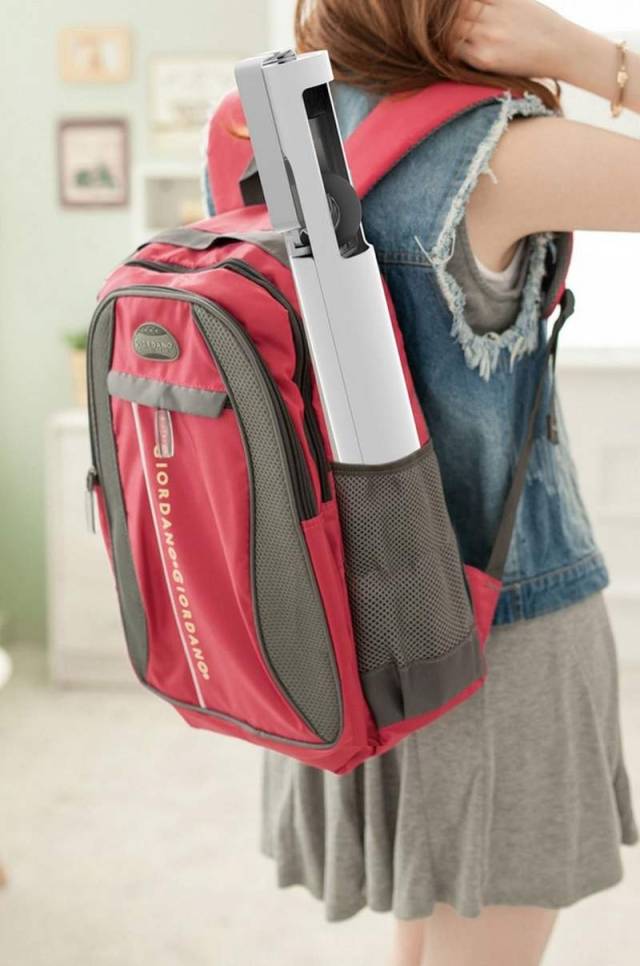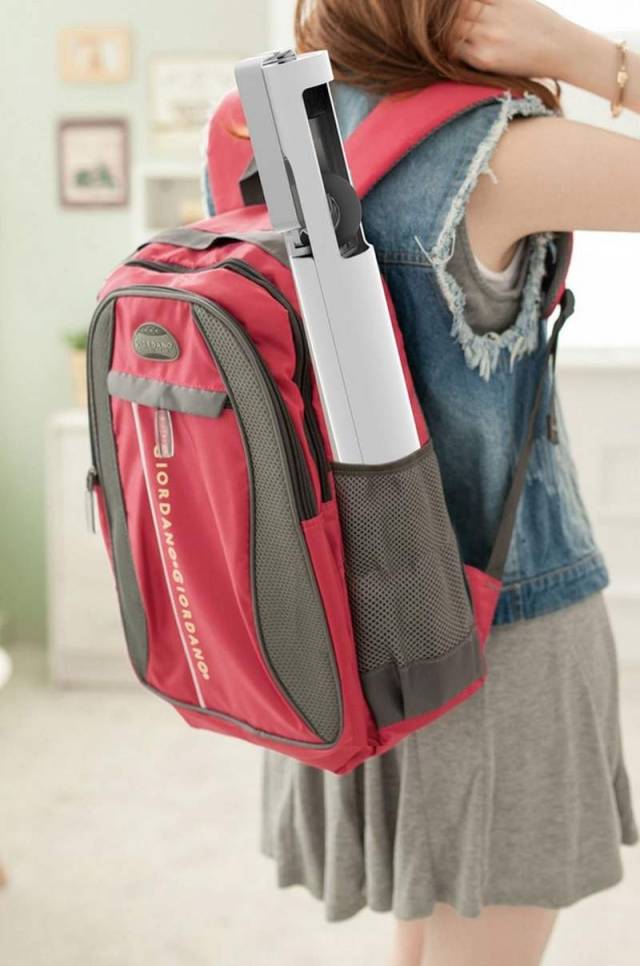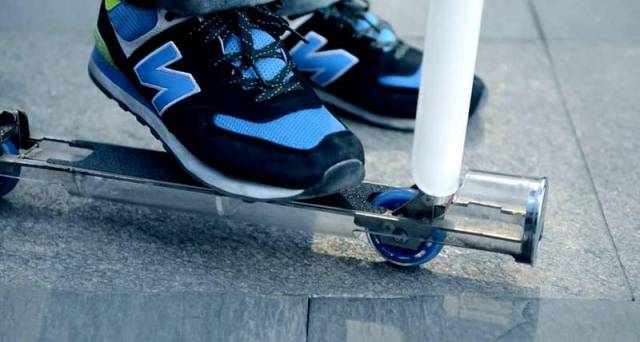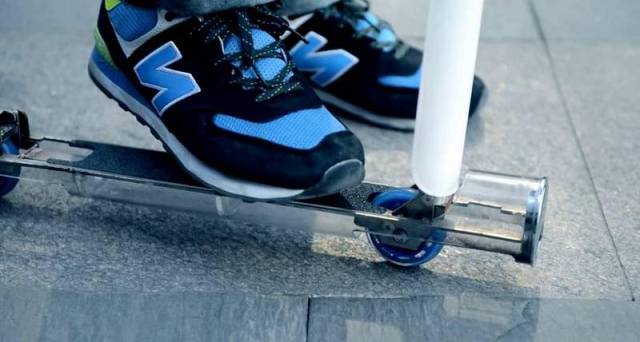 via designboom