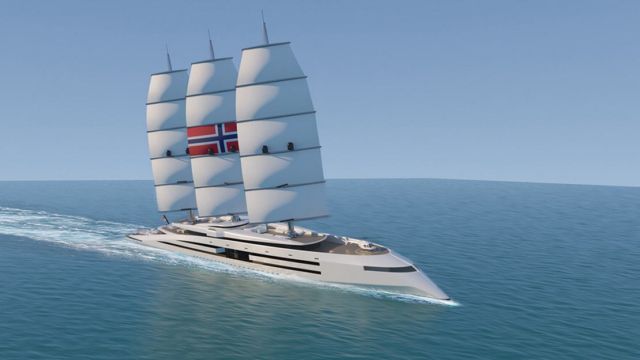 The Norway 161 meter Viking-inspired superyacht concept, features 96-meter-high carbon fibre masts with 6000sqm of sails covered in flexible solar cells.
Designed by Norwegian designer Kurt Strand, the 'Norway' sailing yacht inspired by the Viking ships, features giant sails that can be deployed at the push of a button in just six minutes.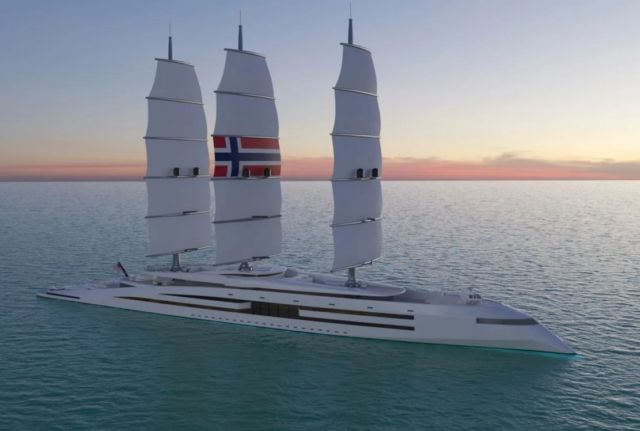 The giant sailing superyacht concept has solar sails, a sky elevator, cinema, car garage and a hospital. Can accommodate up to 24 guests, in 12 luxury suits and about 40 staff members.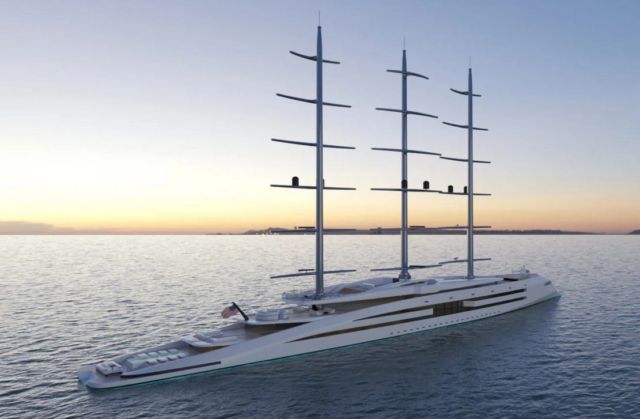 Inside the middle mast is a "sky elevator," transferring guests high above the water for stunning ocean views.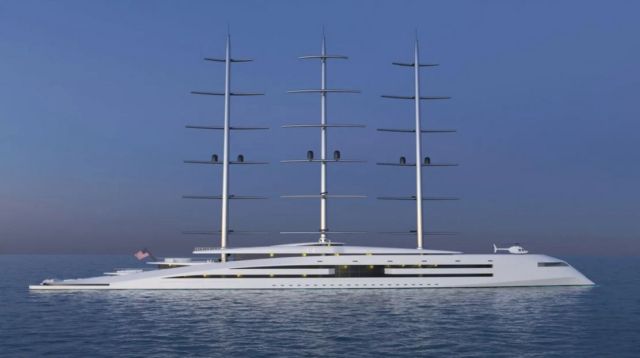 The sails covered in a flexible solar cell foil, can generate power stored in the batteries, to be used for hydrogen production, to power the boat.