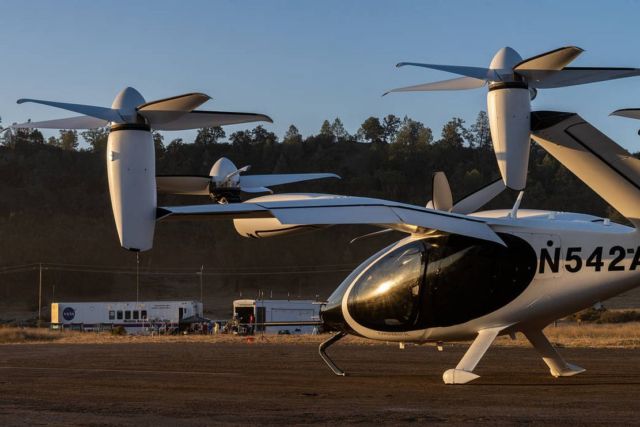 NASA's Revolutionary Vertical Lift Technology Project's Mobile Acoustics Facility is parked in the background of Joby's prototype Air Taxi near Big Sur, California.
As the aircraft flew planned test scenarios, NASA's Advanced Air Mobility National Campaign team collected information about how the vehicle moved, how the vehicle sounded, and how the vehicle communicated with controllers during recent testing from Aug. 30-Sept. 10.
Image Credit: Joby Aviation
Editor: Yvette Smith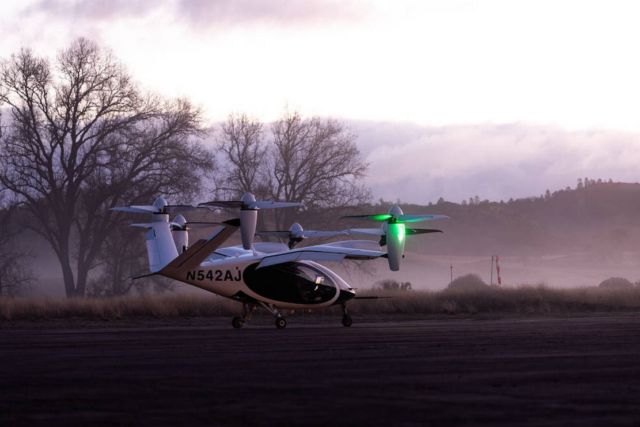 Joby's all-electric vertical takeoff and landing (eVTOL) aircraft is pictured at the company's Electric Flight Base, located near Big Sur, California. NASA began flight testing with the aircraft as part of the agency's Advanced Air Mobility (AAM) National Campaign, Monday. This test runs through Friday, Sept.10.
Credits: Joby Aviation