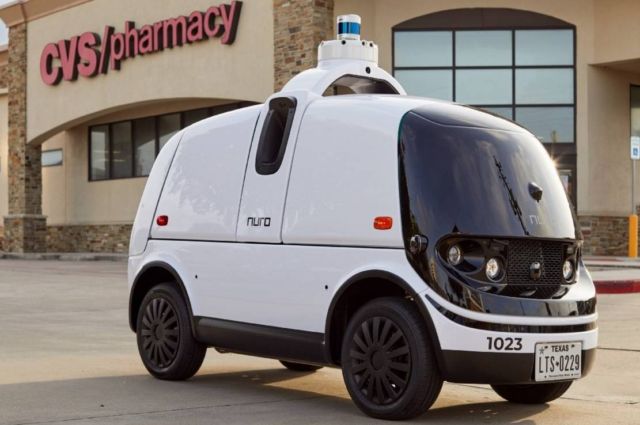 Nuro's autonomous Prius vehicles to deliver CVS prescriptions at the customer's address within three hours, in Texas.
Today, more than ever, autonomous delivery can improve people's everyday lives.
CVS customers in the Houston pilot area can place prescription orders along with their non-prescription items on CVS.com or via the CVS Mobile Pharmacy app. If they select the autonomous delivery option, one of Nuro's autonomous Prius vehicles will deliver the purchase curbside at the customer's address within three hours.
How we acquire essential goods like toilet paper, cough medicine, soap, and food has taken on greater significance. At the same time, with nearly one in every two Americans, there's a critical part of the daily routine that hasn't changed: needing prescription medication.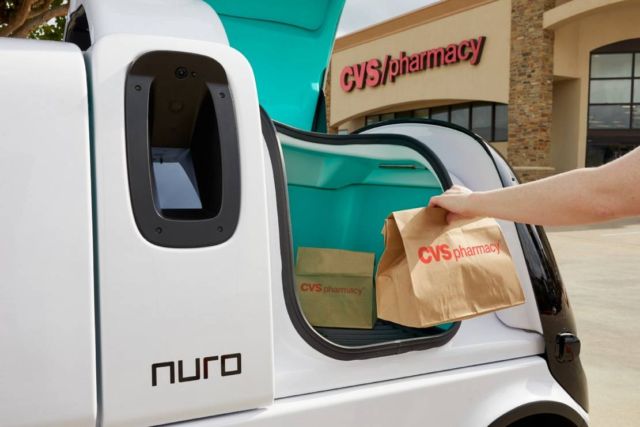 That's why today, we're proud to announce that Nuro has joined forces with one of the nation's most respected names in healthcare: CVS Pharmacy. Starting in June, this first-of-its-kind partnership brings Nuro into the health space — our third delivery vertical — as we utilize our fleet of autonomous vehicles to deliver prescriptions and essentials across three zip codes in Houston, Texas.
Over 76% of people in the United States live within five miles of a CVS Pharmacy today. Every day, CVS serves 4.5 million customers across the country. That's more people than the entire population of Los Angeles, the nation's second largest city. Together with CVS, we can have a greater impact for even more people.
Images credit Nuro
source Nuro