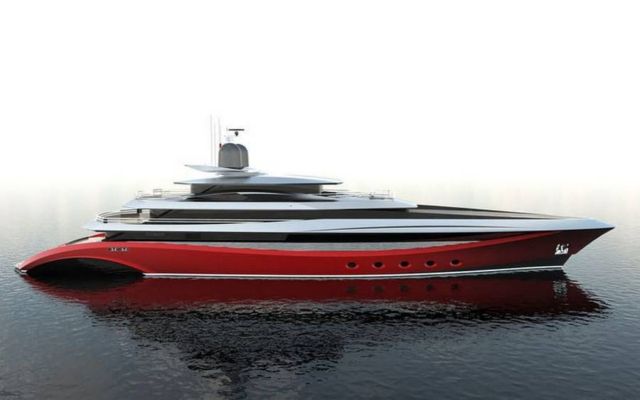 The new NYX concept measures 75 meters, is a unique superyacht.
NYX designed by London-based studio Squared MK, measures 75-metres, can accommodate up to 14 guests as well as a crew of 20.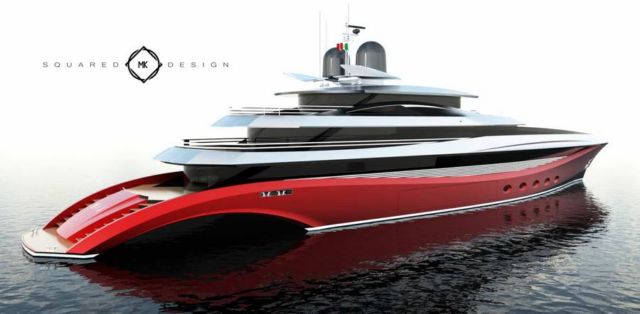 Squared MK explains:
"This concept is inspired by the world's leading shipyards and naval architects who have delivered until now not just yachts, but dreams. Our work is to make sure our clients fulfil their dreams and also to create beautiful architectures, capable of transmitting emotions and performance. Taste and beauty are surely personal, but our aim is to identify the codes and meanings that transform simple objects into iconic and timeless creations."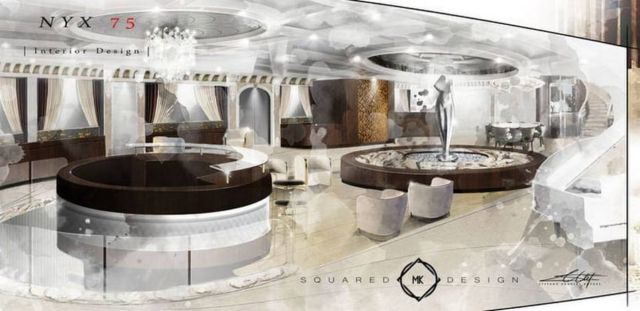 A 12-metre powerboat, a 9.5-metre tender, two 3.85-metre tenders, 4 jet skis and a two-person submarine explorer, are also on board.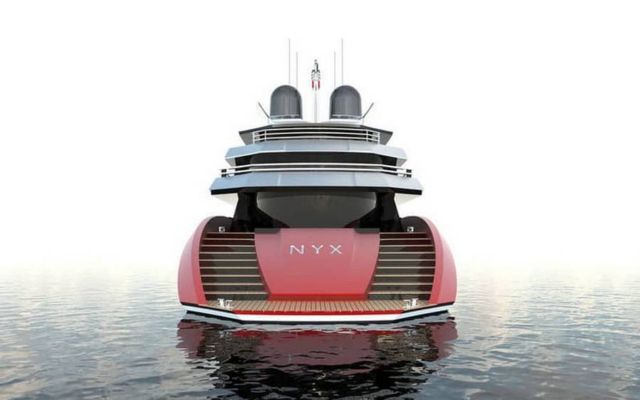 Powered by twin MTU engines can reach a top speed of 20 knots and a cruising speed of 16 knots.