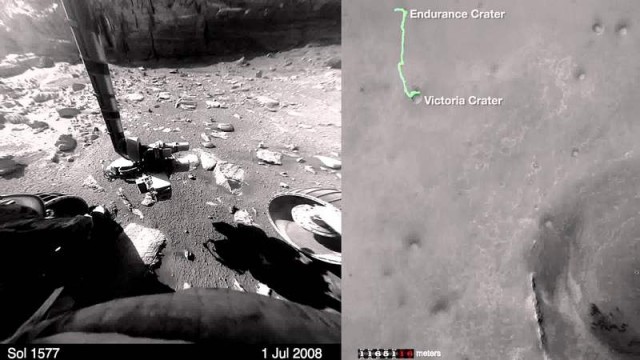 NASA reveals video showing Opportunity rover's-eye-view of the Martian marathon covering 26.2 miles from its landing location.   Watch the timelapse…
Traversing 26.2 miles (42.2 kilometers), Opportunity landed on Mars in January 2004, and mission was supposed to last for three-months.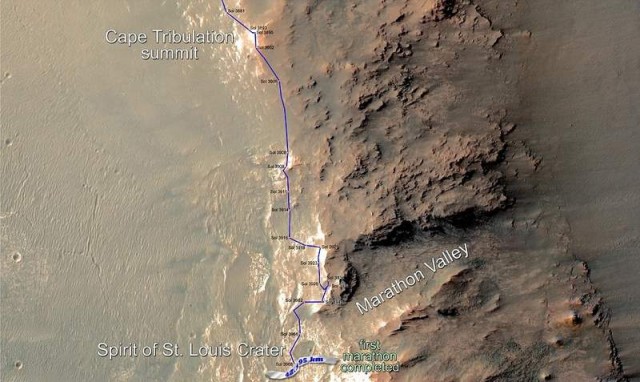 Last year the rover broke record for off-Earth distance traveled.
This compilation of images from hazard-avoidance cameras on NASA's Mars Exploration Rover Opportunity between January 2004 and April 2015. A map of the rover's path is on the right.