Oracle Team USA celebrate completion of new America's Cup Class boat.
On Tuesday evening, Oracle Team USA held a ceremony at its team base to reveal its new America's Cup Class boat, "17", the foiling catamaran the team will race this summer in Bermuda.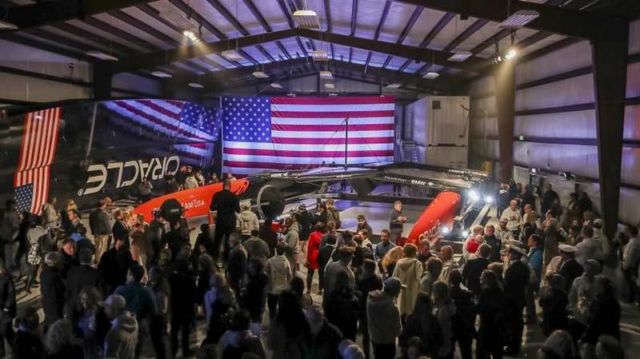 Skipper Jimmy Spithill, addressing a crowd of family, friends, team partners and dignitaries, said:
"This is the boat we're going to use to win the America's Cup"
The new America's Cup Class boats are foiling, wingsailed catamarans, 15 meters in length and capable of reaching highway speeds approaching 100 km/h. In addition they are extremely maneuverable, making them ideal match racing platforms.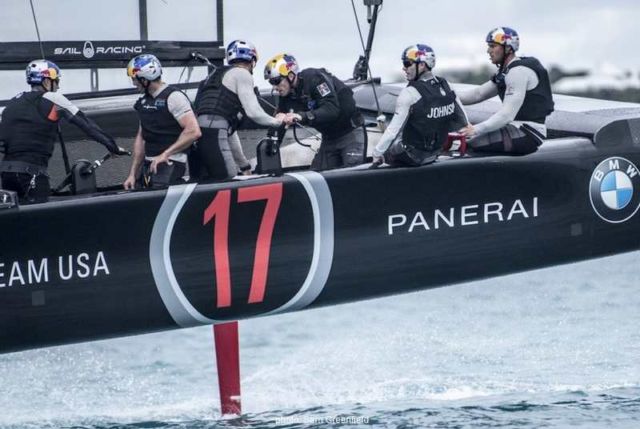 This week, "17" will be launched and testing and development begins in earnest and won't stop until the final race of the America's Cup.
"We need to get this boat out on the water and put the hours in getting it ready to race," Spithill said. "The long days will continue."
Scott Ferguson, the design coordinator for Oracle Team USA, said:
"Many of the major design decisions have been made and have been built in already to what you see tonight. But the refinement and optimization process never stops. We know there is still speed to be found between now and May 26 when racing begins in the Louis Vuitton America's Cup Qualifiers and that's our focus for the coming weeks."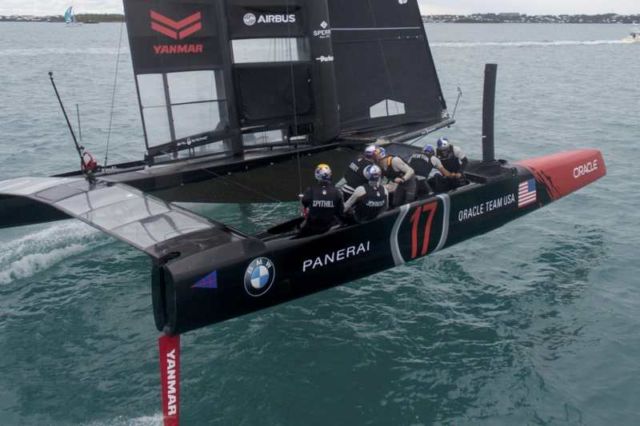 Over 15 designers and 50 boat-builders have contributed to the design and build of "17", with more than 85,000 man-hours accumulated to date. Team partners like Airbus, BMW, Parker and Yanmar have provided technical expertise and support.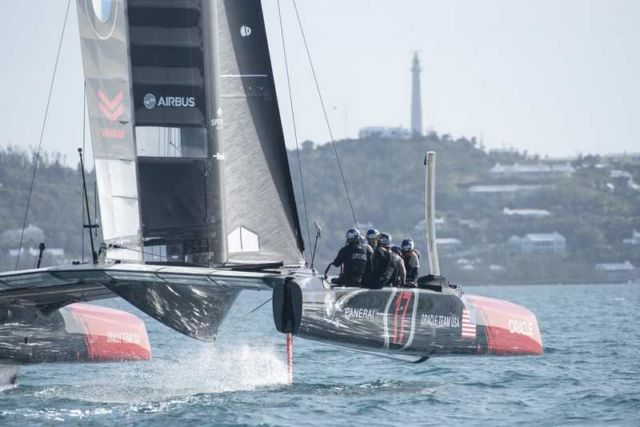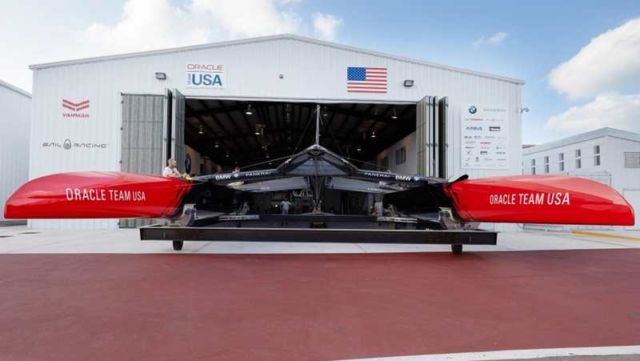 Images credit Oracle Team USA
source Oracle Team USA