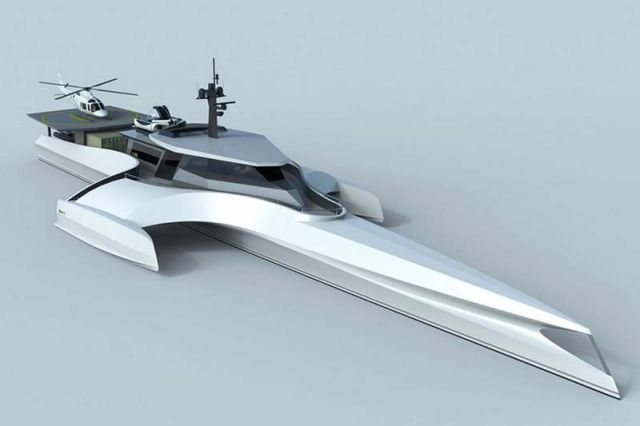 Origin 575 and Xplore 70 ultimate Explorer yachts, designed with trimaran layouts.
Origin 575 and Xplore 70 trimaran expedition yachts, created by Nigel Irens design and CMN shipyard.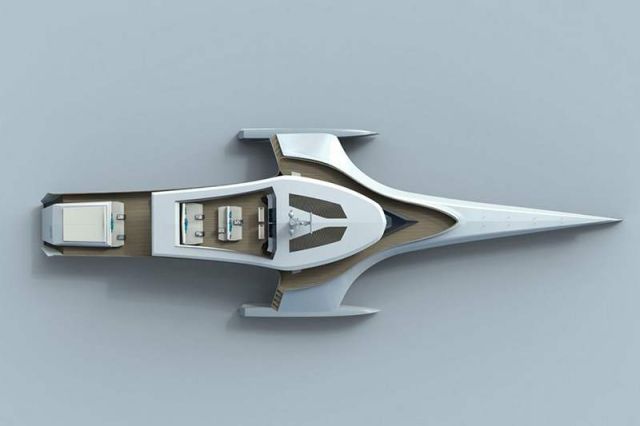 Joined by French designer and long-term collaborator Christophe Chedal-Anglay (CCA), the NID/CMN team have again come together to work on the development of a pair of trimaran expedition yachts, designated the ORIGIN 575 and XPLORE 70.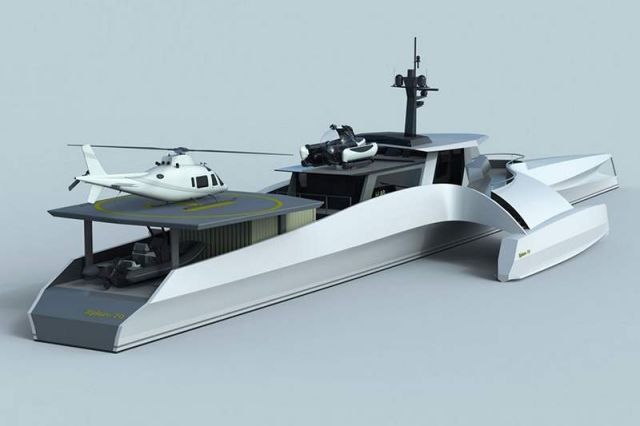 With a firm emphasis on comfort, speed and ocean crossing capability, the new trimaran configuration is significantly more efficient than a conventional monohull at a given speed, leading to improvements in both fuel consumption and range, as well as an exceptional level of comfort – even in moderate to rough sea conditions.
The yachts have an impressive top speed of 28 knots and a range of between 4,000 and 5,000 nautical miles at 18 knots.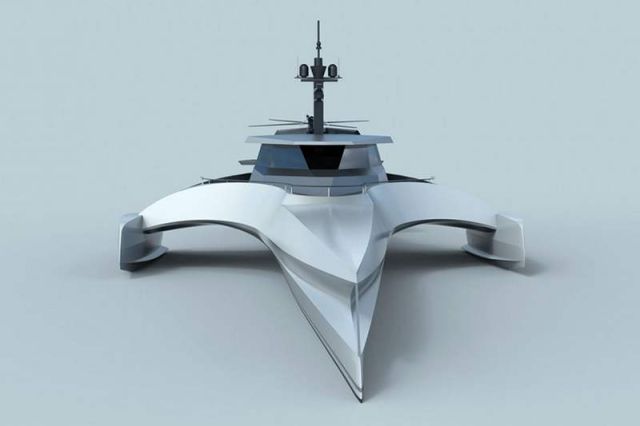 More importantly, these very real 'travelling machines' realise the dream of combining explorer facilities with stylish, understated interior and exterior spaces, all conceived to enable the curious yacht owner to enjoy the simple pleasure of long range voyaging.
The ORIGIN 575 (the 57.5m design) can accommodate 10 guests and 8 crew. There is deck space for a mini-submarine and a 4.5m tender while the stern garage offers storage for a 6m tender and personal watercraft.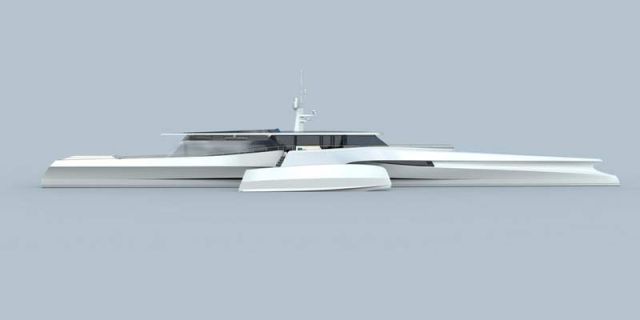 XPLORE 70 (the 70m design) naturally offers a larger platform with enhanced capabilities, additional space and further range. The yacht features a helicopter deck, as well as space for larger tenders and a mini sub. The additional deck space is able to accommodate containerised units ideal for rapid role enhancement whether it is a research laboratory, aquarium or a dive-centre.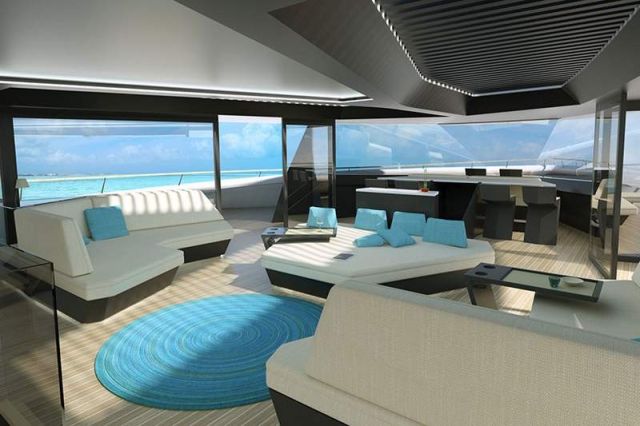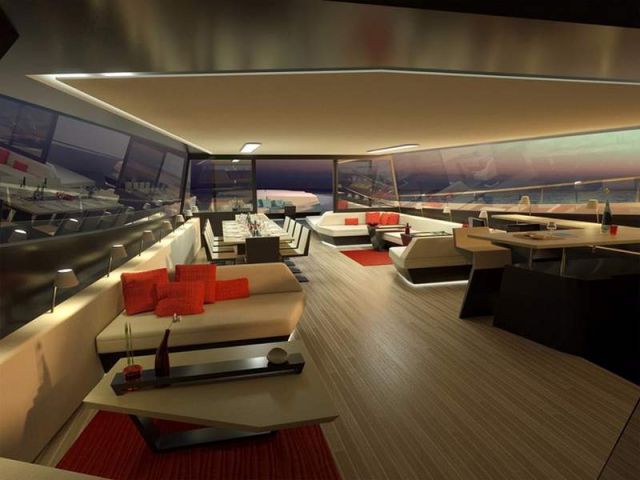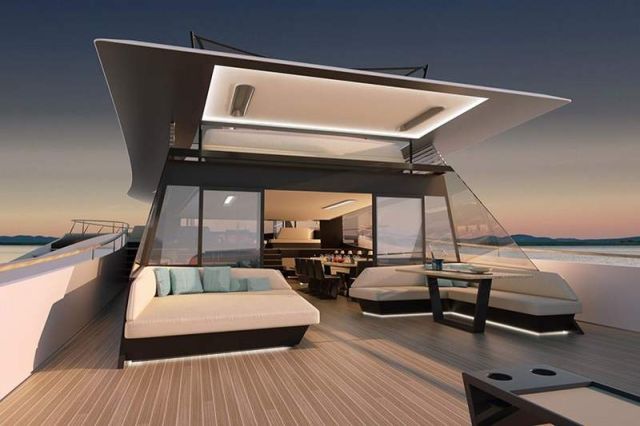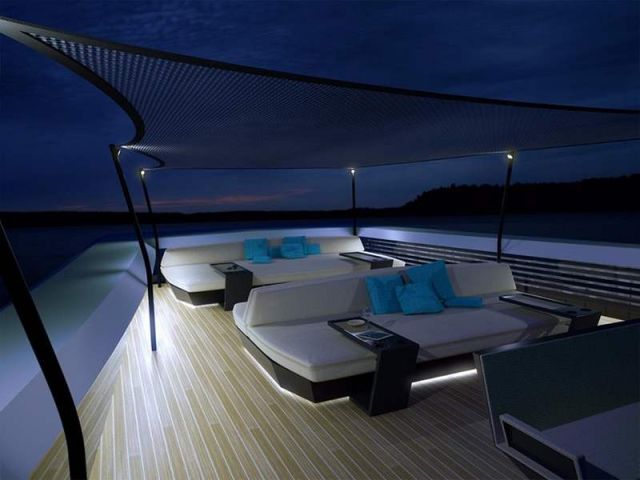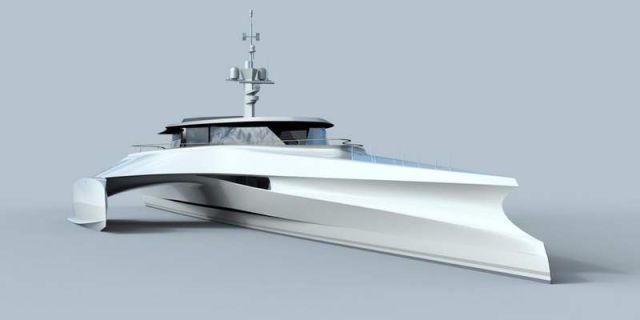 source Nigel Irens design