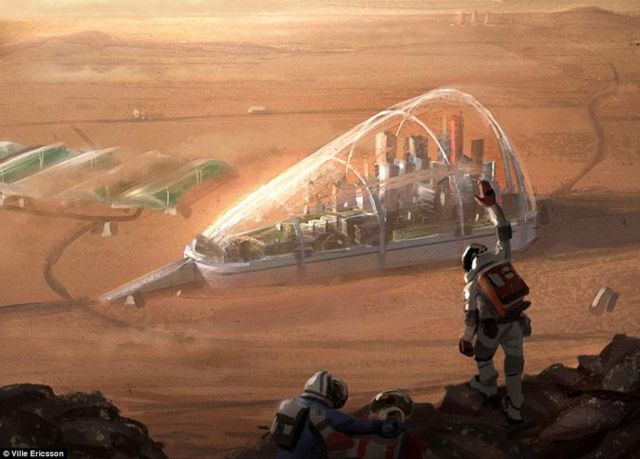 Amazing drawings by Ville Ericsson, reveal what our life would be when we colonise the red planet.
Images credit Ville Ericsson
Above: large dome-like structure being used to house a small city.
Top image: a space station orbiting the red planet.
Drawings of a futuristic colony on Mars, by Swedish concept artist Ville Ericsson.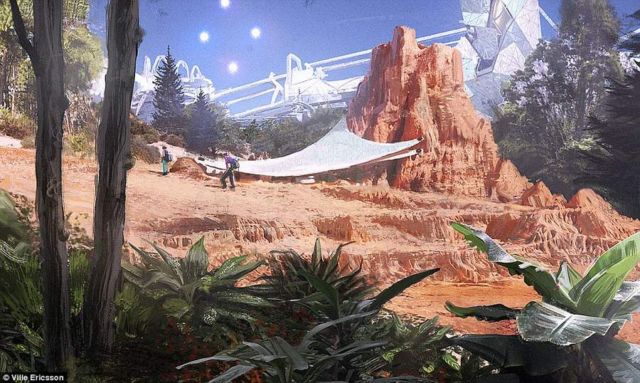 Inside a large dome, we could terraform the surface of Mars.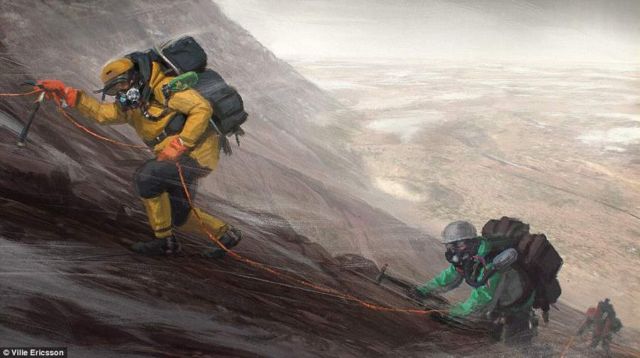 Climbers (?) going up Olympus Mons, the biggest mountain in the solar system.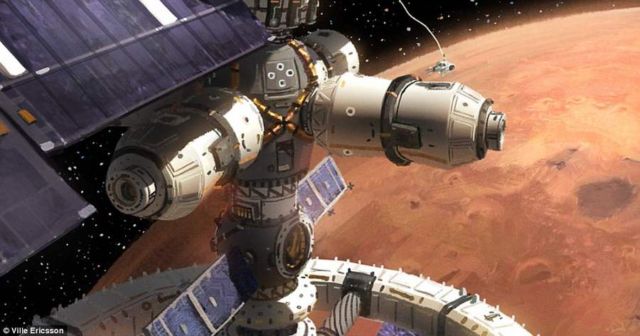 A rotation section on the station would provide an artificial gravity environment.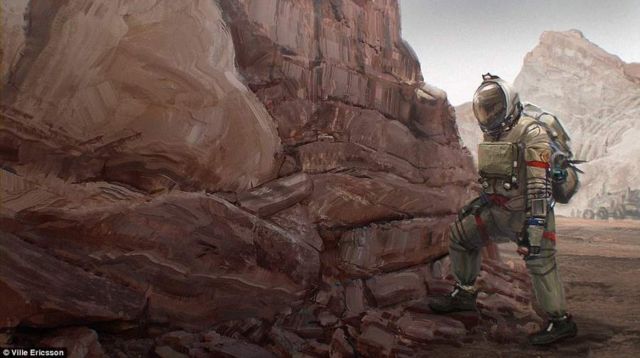 via Dailymail
source Ville Ericsson