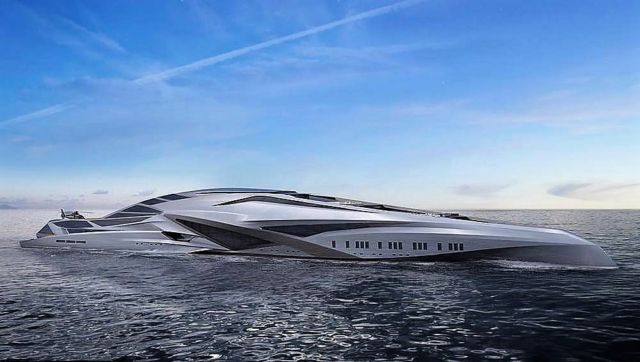 Palmer Johnson 229m 'Valkyrie Project' world's largest superyacht, will cost an estimate $800 million.
The 'Valkyrie Project' measuring 750ft long, designed by Chulhun Park and famous yacht designers Palmer Johnson.
The amazing hyperyacht is a futuristic floating entertainment hub, featuring a casino and art gallery.
It is extremely stable, combines high-speed and absolute comfort.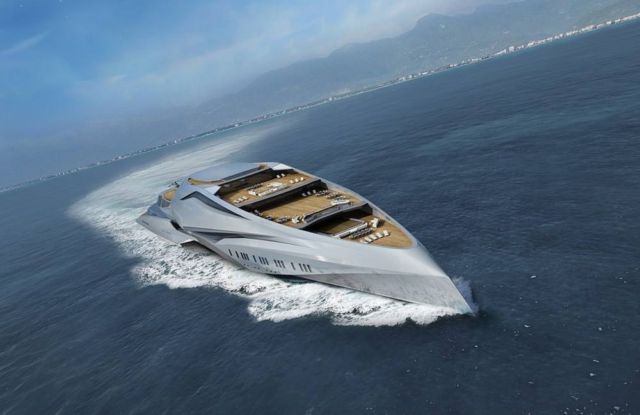 'Valkyrie Project' would smash the world record currently held by 'Azzam' superyacht measuring 180 meters (590ft).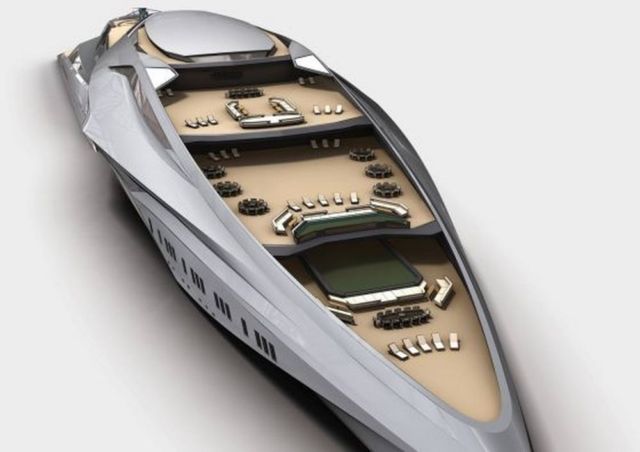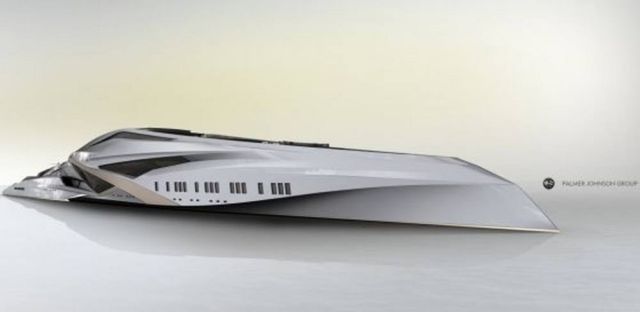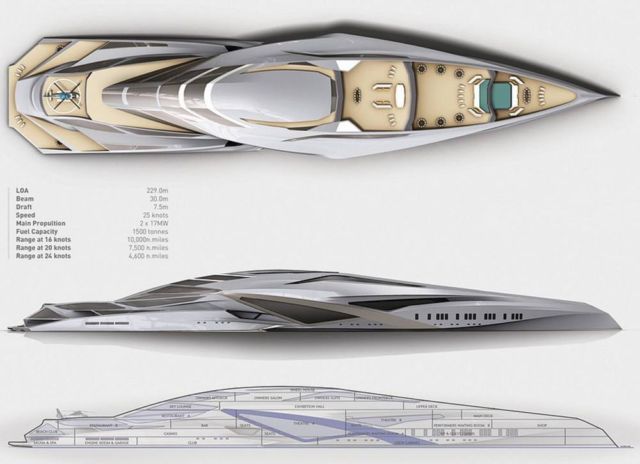 via dailymail