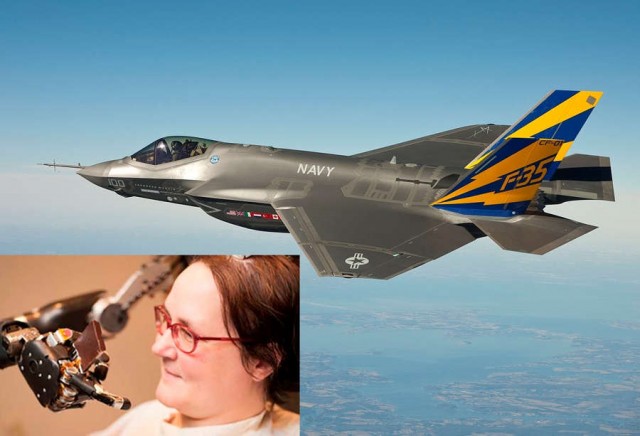 The first step for piloting an airplane with your mind. Paralyzed woman fly plane with her mind after neural implants.
Jan Scheuermann, who has suffered from quadriplegia since 2003, has been able to fly an F-35 fighter jet in a flight simulator, using only her thoughts.
That was possible by the use of the neurosignaling technology.
According to the Washington Post, Arati Prabhakar the director at the Defense Advanced Research Projects Agency (DARPA), that conducted the study, said:
"Jan decided that she wanted to try flying a Joint Strike Fighter simulator. So Jan got to fly in the simulator.
Unlike pilots who use the simulator technology for training, Scheuermann wasn't thinking about controlling the plane with a joystick. Instead, she just thought about flying the F-35 and a single-engine Cessna planes in the simulations, and away they went on the screen."