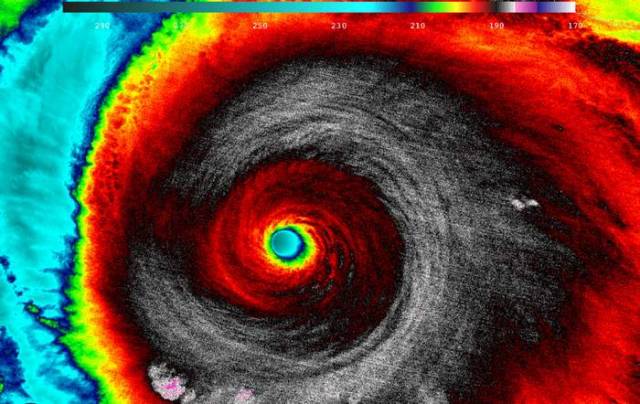 Hurricane Patricia, at 200 MPH, is now the strongest tropical cyclone in recorded history
Hurricane Patricia the most intense hurricane ever recorded in the western hemisphere. Mexico is bracing for the impact.
Above: An infrared satellite image of hurricane Patricia illustrates the temperature of its cloud tops, with colder temperatures closer to the storm's eye.   Image credit NASA, UW/CIMSS/William Straka III
At 10 a.m. CDT Saturday, the center of Patricia was located 95 miles northeast of Zacatecas, Mexico, and was moving toward the north-northeast at 24 mph.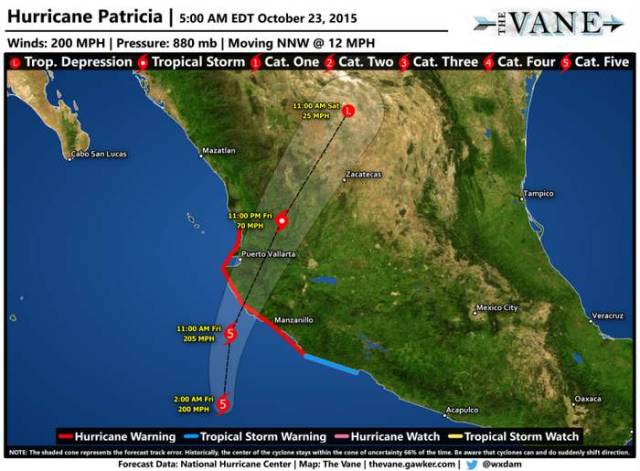 Latest prognostics suggest min pressure down to 880-881 mb. Surface winds 190-200 mph. #Patricia perhaps the strongest hurricane ever seen.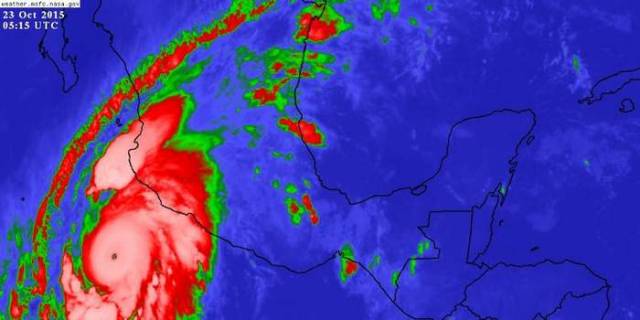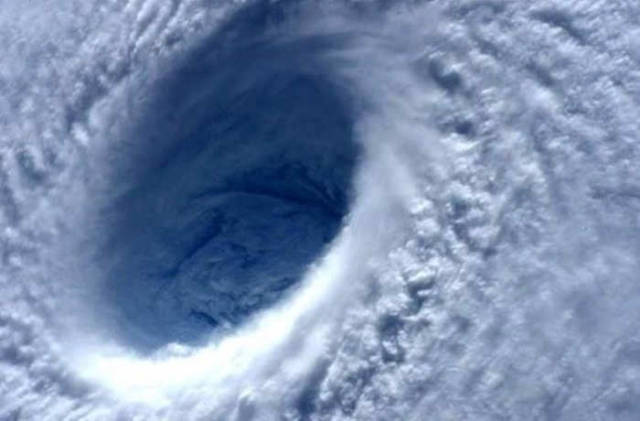 Scary but beautiful #Patricia
Latest on Twitter